---
---
On The Premier League season 23/24
Florent, looking ahead to the new season, which clubs do you think will be in the race for the top four and do you think any of them will be able to get closer to Manchester City? 
The competition in the Premier League hasn't stopped even though the season has finished. We can see that with all of the transfer activity that the clubs are preparing for next season and trying to make the right choices.  
I think the clubs with stability – Arsenal, Manchester United, Liverpool – they will definitely be competing for the top four. You can't forget to mention Newcastle. They have been very consistent with their project. If I think of the teams that will be the closest to Manchester City next season, then I think it will be Liverpool and Manchester United. They will be looking to add quality to their squads – Liverpool have already done this by capturing Alexis Mac Allister from Brighton – but we know that the top four is the minimum requirement – they will want to challenge City in the long run.  
Manchester City are on another level. We expect them to strengthen their squad because they will be trying to win the Club World Cup next season, which is a new tournament for them to target.  
---
On Saudi Arabia
Saudi Arabia is disrupting the transfer market, offering players huge salaries and clubs' big money to sign players. It started with older players, but reports are seeing Saudi clubs going after players in their prime, guys like Ruben Neves and a host of Chelsea players. What are your thoughts on all of this? 
First of all, I think it's positive to see a country making such massive investments in sport. If I speak about the Saudi League, the league is a lot more competitive than other leagues in the region like in Qatar or the UAE. The stadiums are full and they have clubs that are competing in the Asian Champions League. It is a competitive league and they have a strong focus on attracting talent and making the league as good as it could be.  
I think what Saudi Arabia are doing is interesting. They are disrupting other leagues, and some will benefit from the fees that they are offering to sign players because that means clubs will have more money to invest in their own team.  
I think that this is a little bit different from other leagues that have spent money in the past, for example like in China. China attracted many talented players to the league, but they couldn't retain that talent long term. Saudi Arabia has a strategy to attract players and managers. They also have the ambition to retain these talents over a significant period because we know that they are looking to host the World Cup in 2030. Let's see how the players can settle and how the league develops. Its booming in the region and football is benefitting from this investment.  
---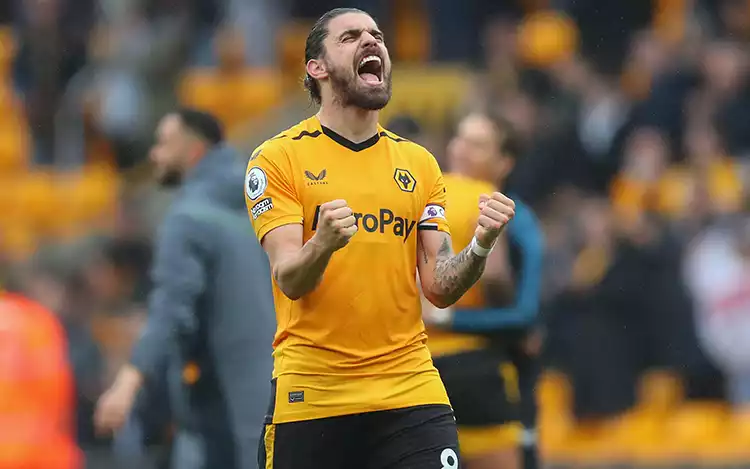 Neves one of many high-profile players signing lucrative deals
---
From a player's perspective can you see the appeal of playing there?
We've seen Ruben Neves go there and a lot of people are questioning the decision, but there is a perfect comparison you can make looking at Yannick Carrasco. He moved to the Chinese Super League from Atletico Madrid when he was in his prime. He went there and then came back to Europe, re-joining Atletico Madrid.
He was back playing at the highest level after his experience in China and that has changed the perception for a lot of players. Players now know that they can go to places like Saudi and come back and compete at the top. That is why I don't think it is a big risk for a player in his prime or a younger player to go and join the Saudi League and I can understand why so many players would be tempted to join.  
If you were offered the chance to play there, when you were at the peak of your powers, would you have gone?
I had the opportunity to go and play in Saudi Arabia during my last season at Chelsea but I refused. As a player, I still had the ambition to play in the Champions League, which was obviously something I achieved with Chelsea. I joined the club to win the Champions League.  
I can understand why players that are coming towards the end of their career have decided to join. Benzema and Ronaldo, if I was their age and had the offer, then I would certainly consider it. 
The ambition is for Saudi Arabia to develop a top-tier league. Do you think they will get there and should teams in the Premier League need to worry about losing their biggest and best players to the league in the next few years? 
I think that the Saudi's will definitely develop the league. With all of the players that are joining, the quality will improve over time and the overall standing of the league will improve.  
They have a strategy to attract and develop talent. They will be looking to bring in the best people – not just players – but people that can build clubs and projects.  
I think the Saudi League will get to a point where it is a very competitive league, specifically because they can qualify for the Asian Champions League.  
The English Premier League doesn't need to be threatened by the Saudi League. The league doesn't need to worry because it is the best by far and every single player wants to play there because of the history, the atmosphere in the stadiums and the world-wide exposure it offers.  
Like any entertainment industry, you have to consider competitors. You need to make sure that you evolve and adjust, but, like I said, players will always come and go but the very best players will always want to perform in the Premier League. 
---
On Chelsea
Let's talk about the departures at Chelsea. N'Golo Kante has left the club after seven seasons. Can you describe the Frenchman's impact at the club and how much do you think your old club will miss him? 
Chelsea will miss him as a player and a person. He reached legend status at Chelsea and has been an inspiration for everyone at the club during his seven years there.  
Every time he had a setback, he would respond with a smile on his face. He suffered some bad injuries at the club, but his work ethic was always positive. N'Golo can leave the club with his head held high and it's a great opportunity for him in Saudi Arabia.  
I really hope that one day he comes back to Chelsea to help the club. He has so much to offer, and the fans really love him, so I would like to see him back at the Bridge in some sort of role when he decides to retire.  
Does Kante's departure signify the end of an era for your old club? It feels like there are going to be a lot of changes at the club this summer. 
I don't think N'Golo's exit signifies the end of an era; I think that came when Marina Granovskia left the club and when Roman Abramovich sold it. The fact that N'Golo is leaving shows you that Chelsea are trying to rebuild. They tried to do that by bringing in Graham Potter, there were a lot of changes during the transfer windows. I feel that they are trying to establish new foundations and to rebuild the identity of the club with the appointment of Pochettino.  
There is a lot of work to be done behind-the-scenes to get Chelsea to a level where they can compete with the top teams in England. The gap between Chelsea and the top clubs has increased during the first season of a new era and the club have realised that there needs to be a lot of work to get them there. I do think that what is happening at Chelsea is part of the life of a football club – it is very hard to stay at the top for a long time.  
Let's hope that the new players we're signing can be as committed to the club and the project as N'Golo Kante was during his seven years with Chelsea.  
---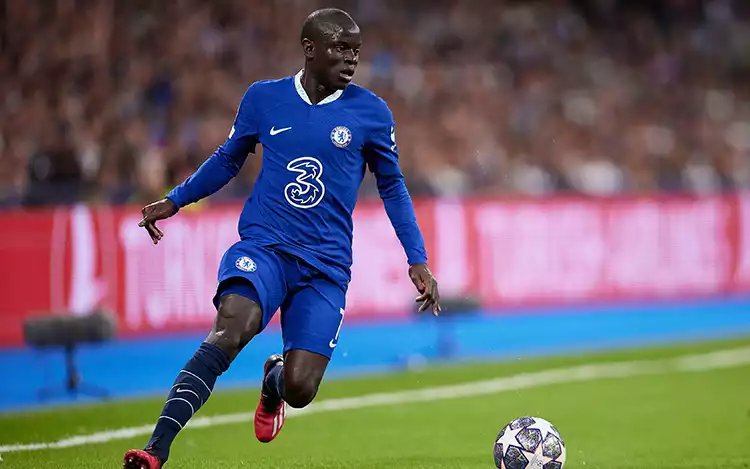 Kante's commitment to Chelsea will be missed
---
 We all know that Chelsea need to move players on for FFP reasons. Kai Havertz will be joining Arsenal, Mason Mount looks like he's on the way to Manchester United and Mateo Kovačić is off to Manchester City. Under Roman Abramovich they would never have sold players in their prime to their rivals. Does this new approach to transfers worry you? Is it a sign that the club has fallen slightly after the season they've had?  
I'm not worried about Chelsea selling players to rivals. If you have players that are unhappy and are underperforming, then you have no other option but to let them go. Some of these players will feel like they could be more valued at other clubs in England.  
Chelsea didn't sell players to rivals under Abramovich for one simple reason: the club was very competitive, and players wanted to stay because there was a winning mentality – Chelsea were always competing for the biggest prizes. What we're seeing at the moment, selling players to rivals, this isn't solely to do with FFP, this is because the players that are going to move on don't really believe in what is happening at the club.  
FFP will impact that (the decision to sell players), especially after Chelsea spent £600M last season, but the club can't pretend that is the main reason why some of these better players have to go. The club made some bad choices last year and they are trying to address those now.  
I also think that we will see more players moving to rival teams in the Premier League. You only need to look at the players that left Manchester City last summer and the clubs they joined to see that. Players like Havertz and Mount, they have been successful playing for Chelsea, but they don't see their long-term futures there.  
From the club's point of view, do you think it is better to move on players that don't want to be there as quickly as possible? 
Every unhappy player should leave. I also think that it's very important for Pochettino to have players in his squad with a fresh attitude and players that will believe in the project that he is trying to build at Chelsea.  
It's really important for Chelsea and Pochettino to have the squad that he wants to work with ready to go when pre-season starts. Chelsea's technical and backroom staff will want to focus their work on the players that are fully committed to Chelsea's project.  
There are a lot of players that are rumoured to be leaving. Are there any players that are rumoured to be on the way out that you think the club should keep?
Mason Mount should stay because he is an inspiration for the academy players. In a similar way to Reece James, Mount gives the academy players belief that they can make it all the way through to the first team at the club they love.  
If you're a player that comes through, you need to have a clear development plan. Take Loftus-Cheek for example, at his age he needs to be a regular starter playing football every week. He is not a youngster anymore. If you compare his development to Declan Rice, he is not on the same level and that is the level where he should be. The only way that he can get to that level is by starting a lot more games.  
His example shows you where things have gone wrong when it comes to developing players at Chelsea.  
I also think that when you have too many squad players, you know that you're not going to play that many games and you lose interest in the club's objectives. You're just there. For the academy players that have been there for a long time and don't play regularly, they should go to a different club and get some more games.  
Let's talk about the club's incomings then, Nkunku has joined, a young striker called Nicolas Jackson is joining, Caicedo has been linked. When you look at the squad and you consider the departures, what areas of the team do you think Chelsea need to address before the season starts?
Looking at the previous season, l really think that Chelsea's first priority is to look at the goalkeeper position. I think that has been an area where there has been instability for a while. Kepa and Mendy were competing for the shirt, but neither of them have performed at their best level with full confidence. Chelsea needs to find the right person to build the confidence from the back.  
Chelsea also needs to strengthen in the central defence after selling Koulibaly. Pochettino needs options back there and players that he can believe in.  
Enzo Fernandes is a great player, but for him to be at his best, he needs players that can support him, especially if we're losing Kovačić and Kante. I really think the spine of the team needs to be strengthened. The fundamental for any good team is having that spine and it all starts from being solid at the back. Looking further up the pitch, the signing of Nkunku is a good one, but there is a lot of uncertainty about the futures of Chelsea's other strikers. Those players will need to be replaced and at the moment the manager doesn't know who he will have in his squad to start preseason.  
Another issue that Chelsea have is that the players they are targeting are wanted by other clubs, so the competition is fierce and, because Chelsea are in trouble with FFP, we need to sell players before we can buy, which slows down the business that you can conduct now.  
AC Milan's Mike Maigan has been linked. Would you like to see the Frenchman come into the club and challenge Kepa for the number on jersey? 
Mike Maigan is definitely the type of profile of goalkeeper that I would like to see join Chelsea. He is a very talented footballer but he also has great character and ambition, he is also from French Guyana like me, so I'm a little bit biased about him (laughs). I would say that he replaced Hugo Lloris in the French National team because of his development. He has developed perfectly and now he is being spoken of as one of the best players in his position.  
I think the next logical step in his development would be to move on from AC Milan and join a club like Chelsea if he is thinking about leaving Italy. With the project that Chelsea is trying to build and his ambition to be a top goalkeeper at Euro 2024, then this could be a perfect challenge for him.  
Nkunku is a player that comes into the team with a lot of excitement. Do you think he has the attributes to succeed in the Premier League? 
Nkunku definitely has the talent and quality to succeed in the Premier League but we know that the first season for most players, unless your Erling Haaland, can be very difficult. I think he is a player that has made the right choices. He wasn't getting the minutes that he needed at PSG, so he went to Leipzig, and he has taken his game to a new level since making that move. I think he will need a little bit of time to adjust. 
---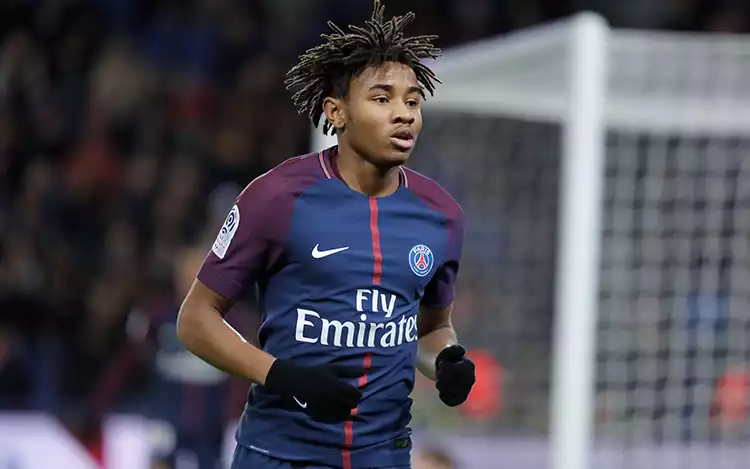 Nkunku an exciting prospect 
---
What do you think is his best position and where do you think he will fit into the Chelsea side?
I would compare him to Nicolas Anelka. He isn't an out-and-out nine, he is more of a nine and a half. He can score and create goals, but I see him as more of a supporting striker or someone that could play at the tip of a diamond. He is someone that can make long runs with and without the ball, he can go in behind because he is very quick.  
He is young and he's got the ambition to play in the French national team. He missed out on a place at the World Cup because he got injured, so he will want to make sure that he is in the best shape going into this new season to get himself into the team for the European Championships. He will have to showcase his talent at Chelsea.  
Moises Caicedo is a reported target with Brighton set to demand upwards of £80M. Do you think he would be a good signing, and can he help fill the boots of Kante? 
First off, it's a big fee when you consider Chelsea's FFP worries (laughing). I think he has had a couple of good seasons with Brighton and Brighton seem to be the masters of selling their players – they deserve a lot of credit for their recruitment business.  
If you look at the chemistry he developed with Mac Allister, I think that is something that could be replicated alongside Enzo at Chelsea. If they can form a partnership, then it would be a very good signing.  
I'm not sure how well he will cope to adjusting to the pressure of playing for a giant club like Chelsea, which is a totally different and more demanding environment than at Brighton, but he has proved that he is a capable of playing at the level requited in the Premier League.  
Timing will play a part in this deal too. If Chelsea do want to sign him, then I hope they can bring him in before pre-season starts, but we know there will be competition from other clubs to sign him that makes things more complicated.  
We

've spoken about transfers, how much of a big job do you think Pochettino has on his hands when he becomes the club's new manager in July. 
I think that he has already started working on the squad and his sporting project. He will have had some impact into the departures and will have an idea of who he wants to build this new project around.  
He needs to rebuild a lot of things. He needs to rebuild an identity and a culture. He has already been studying what happened at Chelsea last season and has been talking to people at the club.  
There were a lot of problems at the club last season, and you could tell that something was very wrong, the results and where Chelsea finished the league confirm that. He is the leader now and he needs to demonstrate that leadership from the first day. There are so many people that will be looking towards him, the players, the staff, the fans. They want to see Chelsea back at the top. He has to lead them with confidence.   
He will understand the size of the job that he is taking on and he will know that he will be under pressure almost immediately. He has been doing a huge amount of work behind-the-scenes and he will know that having a good pre-season is the first step in the journey.  
---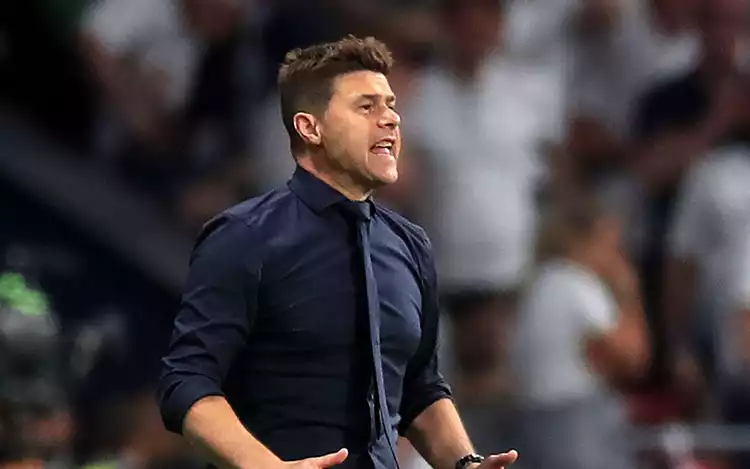 Pochettino will have his say on the squad
---
 Do you expect manager Mauricio Pochettino to hit the ground running given his Premier League pedigree?  
When you look at the schedule, Chelsea don't have European football, so he has a good opportunity to really set the tempo at the beginning of the season, which will be his ambition. He will want to get off to a good start.  
To get off to a good start, he will have to get the players on his side. He will need to completely believe in his methods and the targets that he will set. It's a huge job, and he has experience, but he will need his players to support him and give everything from the first match of the season.  
Chelsea's fans have been very patient, especially last season. I think they will be expecting to see a team play with purpose and will not tolerate average performances from their team, especially in the first few matches. The pressure on Pochettino will be strong from the beginning.  
What would success look like for Poch in his first season and what do you expect Chelsea to achieve? 
A good first season for Pochettino would be to win a cup and to secure a Champions League spot next season. A team like Chelsea needs to be back in Europe next season.   
---
On Arsenal
Of course, Arsenal finished the season in second place last time around. Many pundits and former players have said that they think it will be even more difficult for Arsenal to challenge for the title again, do you agree with that statement? 
I think it will be difficult for Arsenal to have a run at the title next season. There are multiple factors to consider. Firstly, Manchester City will continue to apply pressure and will be looking to add more quality to their team.  
Secondly, Arsenal fell short, so something was missing. Then you have to consider the other clubs who will want to improve. Look at Liverpool, they will not be interested in having a season like the last one and are already strengthening. For those reasons it will be difficult for Arsenal. 
Then you have the issue with their own players. How will the Arsenal players respond to the disappointment of what happened to them last season? They will need to step up their efforts, but will they have doubts? I think there will be a lot of pressure on Arsenal and Mikel Arteta next season.  
What do you think about Arsenal's bid for Kai Havertz?
I think this is part of Arsenal's strategy. They are looking to bring players into their squad that are a certain age with the experience of winning trophies. You must also think that Mikel Arteta has a development plan for Kai Havertz and he will know exactly how he will use him to make Arsenal better.  
I think this is a signing that is similar to when Arsenal bought Gabriel Jesus last summer. 
Is that a sale that your old club could live to regret like the departures of Mo Salah and Kevin De Bruyne?
I think that the people that are associated to Chelsea need to look in the mirror because we've seen his kind of thing happen repeatedly at the club over the last few seasons, it is almost like a pattern. Chelsea can always attract the best talent in the world at an early age and sometimes we fail to give these players a proper development plan.  
Havertz is not in his prime yet. He won the Champions League and is a big player in the German national team, so you can't question his quality, but there has been a frustration with his performances at Chelsea. The bigger picture is that he is not the only player to have suffered or performed inconsistently at Chelsea and his form mirrors that of the club. 
Whenever a player leaves, you always wish them well, but his departure underlines why Chelsea need to fix the problems they have when it comes to developing players. We've seen some brilliant players that were there go to other clubs and shine, the prime examples being Kevin De Bruyne and Mo Salah. De Bruyne has just won the treble. I wish he was at Chelsea to win the treble, but if you asked him if he wanted to go back, he would say no. That is something that needs to be resolved. Chelsea is an attractive club, but players have flourished when they've left for lots of different reasons. This is a problem that needs to be fixed.  
How should Mikel Arteta utilise him?
I definitely don't see him as a number nine. I see him as more of a supporting attacking midfielder who can play around the striker. He has the ability to make long runs and he is comfortable arriving in the box and timing his runs well. I think he needs to create things in the midfield. I'm sure his game will be more suited to Arsenal than at Chelsea because Arsenal play with a lot of interchanging and movement between positions.  
It looks like that deal will be announced within the next couple of days. We will be looking forward to seeing what he does at Arsenal because sometimes it seems a player just needs a new environment for everything to click. 
There are so many examples of players moving onto a new club and everything falling into place. You also have to think about how important it is for the player to have a good relationship with his manager, especially the forward players, it makes a massive difference.  
He would have had a lot of conversations with Arteta who would have outlined where he will fit into the team and also how much belief and confidence he has in his ability.  Confidence is a major factor in a player performing well and the fact that Chelsea have changed managers so many times, is part of the reason why the offensive players feel disconnected to the rest of the team and the wider project.  
Arsenal have made offers for Declan Rice. It is rumoured Manchester City will enter the bidding – where do you think the Englishman should go? 
If it was me, I would definitely choose Manchester City. I would choose City without hesitation. Look at the example of Jack Grealish, this is why I keep talking about player development and having a plan in place, because he had a difficult first season but look at the player he became this season.  
Declan Rice will have the opportunity to compete for the biggest and best trophies in the world every season if he joined City.  
At City, it would not be unrealistic to say that he would have the opportunity to win the Champions League, the Club World Cup, he just won a European trophy as the captain of West Ham. For me, the next step in his development and evolution as a player would be to go to a club like Manchester City if the opportunity is there.  
---
On Newcastle United
Newcastle surprised many people by qualifying for the Champions League last season. How can the club cement their position in the top four for next season? 
The first ingredient is the stability that the management brings to the club. Eddie Howe did a great job last season. You also want stability within your squad and that is what Newcastle have done since they were taken over. The first major signing was Bruno Guimaraes and he was a good addition who settled in quickly.  
They have some exciting young players at the club that they are developing, people like Joe Willock, Anthony Gordon, and Sven Botman. They bought in Isak and have done very well with their transfer business. If all of these players can mature at the same time, over the next few seasons, I can't see why Newcastle can't consistently stay at the top of the Premier League.  
They don't make crazy signings and splash lots of money for the sake of it. Everything they do at Newcastle is part of a wider strategy with as much consideration placed on an individual's personality as well as his ability.  
What areas of their squad do you think they will be looking to improve? 
I don't think they have a particular position in the squad that is obviously weak, but what they should be focussing on is creating competition within the entire squad. If you want to be a successful club, you need to have that competition across every role.  
The players that have had a good season, they will see new faces come into the club and that will make them increase their own performances. The best players don't see new additions as a threat, they see it as an opportunity. This is what they need to do to consistently challenge for the top four. They need to add more international players that are used to these types of demands. They need to add that level of competition to the squad while increasing its overall quality because the Premier League is very difficult and they have the Champions League to think about as well.  
One player that is reportedly available should an appropriate offer come in is Allan Saint Maximin. He has been a key player for the club, but his role has reduced this season – does the Frenchman's limited minutes indicate the progress that Newcastle have made?
I think Saint Maximin's lack of time could be an indication of the progress that Newcastle have made over the last 12 months, but you also have to remember that he had a couple of nasty injuries that kept him out of the team. He didn't really fully recover so we didn't see the best of him.  
When he is playing at his best level, Saint Maximin is the type of player that you would pay to watch. The fact that he didn't come straight back into the team shows you that the level of Newcastle is increasing. There is competition there now.  
I think he hasn't reached his peak yet. If he can get back to his full fitness, plus with the added games they will have next season, he will cause other teams problems.  
Are you looking forward to seeing Newcastle United in the Champions League?
I am looking forward to seeing Newcastle in the Champions League. It has been a while since they graced the competition. I can remember watching a game where they were playing in Europe against Marseille and the atmosphere at St James' Park was electric.  
I think the Newcastle fans deserve this and, hopefully, they will be able to perform at the highest level in Europe. The more progress that the club can make in the Champions League will have a decisive factor in attracting better players. It will be amazing to witness great European nights at St. James' Park again and I'm looking forward to the first one.  
---
On Liverpool
On the subject of Liverpool, they have added Brighton's Alexis Mac Allister to their midfield. What kind of an impact do you think he will have at the club? 
I think Mac Allister is ready to take the next the step in his development by playing for a big club like Liverpool. After winning the World Cup with Argentina, where the pressure for his country to perform was so intense, especially after they lost the first game to Saudi Arabia, he looks like he is ready.  
When you win the World Cup, your mentality changes. You become a different player because more people expect you to lead, and you also develop a taste for winning trophies. When you experience lifting one, the hunger is there to do it as many times as possible.  
I think he is a great choice for Liverpool. Midfield was an area where they need to create competition and he will bring more confidence and stability to that area of the pitch. With the way that Liverpool play, I think he suits their system perfectly. I also think that by signing him so early shows you how important and integral he will be for them this season. I think he will be one of the cornerstones of a team that will be desperate to get closer to Manchester City next season.  
Liverpool have also been linked with Nice midfielder Khephren Thuram. What can you tell us about him?
I know Khephren really well. I played with his father Lillian for France and his brother Marcus played at my former club: Guingamp. I've seen his game evolving. He has worked under Patrick Vieira, and I think that is a good comparison to make in terms of players that remind me of him. Khephren is tall, physically very strong and he has a lot of skill.  
He can sit in the midfield or play box-to-box. I think now is the right time to sign these players because their market value will increase. Khephren has received a few international call-ups with the main squad, so he will be thinking about the European Championships next season. I'm looking forward to seeing how he develops in the European Under 21 Championship.  
He has a great mentality. With the family that he comes from, wow! This is greatness. His dad must be very, very proud to see both his sons playing with the national team and to be linked with some of the most important clubs in Europe. 
---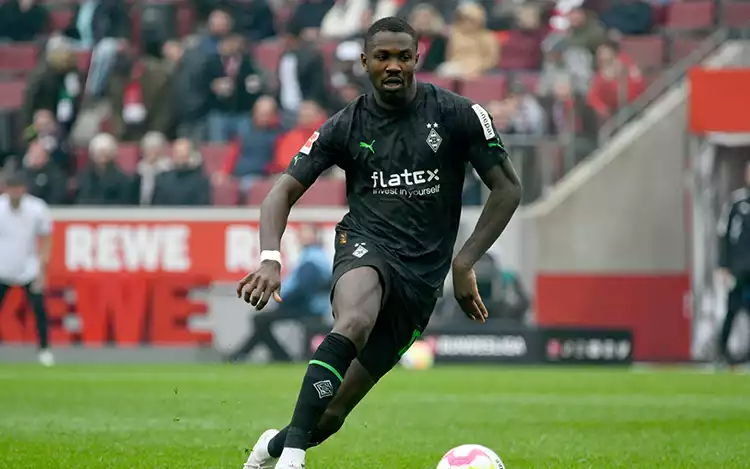 Marcus Thuram would suit the Premier League
---
Marcus Thuram is available on a free transfer. Do you think he could be playing Premier League football next season?  
I think Marcus definitely has the ability to play in the Premier League. He is a bit of a strange profile, but I think his attributes would suit England perfectly. He is a strong player, quite big. He can play in any of the front three positions. For France he has played almost like a winger, but in the World Cup final he came on and made an impact playing as a support striker. When you think of his ability and skill, I can't believe that he is a free agent! This is a great opportunity for him but he needs to choose the right project with the right manager who can offer him a proper development plan.  
---
On The European Under 21 Championships
The European Under 21 Championships are under way. This is a tournament that puts players on the map – is there anyone at the tournament you would recommend fans keep an eye on? 
I'm following the tournament, watching all of the games involving France, England and Italy. I think it's very interesting to watch. Most of the players are already playing first team football, some of them for the senior national teams, so it shows you just how much of a big prize this trophy is. 
A lot of the players will want to perform well to give themselves the best opportunity of performing at the European Championships next summer. The players are going there with a really competitive mindset.  
With the French team, there is one striker who plays for Lyon. His name is Bradley Barcola and he reminds me of Loic Remy and Thierry Henry. He has that type of profile. He finished the season really well. I think he could be a big surprise. The French squad has a lot of quality in it. We mentioned Thuram already. If I was a scout, I would try and sign them during the tournament because their fees will increase with better performances.  
There are a number of Chelsea players featuring at the tournament, including Mykhailo Mudryk. Could the Ukrainian use this tournament to find some form and potentially take that into pre-season with Chelsea? 
I think that one of Mykhailo Mudryk's main objectives will be to try and rediscover the form that had him labelled as one of the most exciting wingers in football. He loves his country and wants to represent them on the European stage. This is a good opportunity for him to lead his country and to also demonstrate the great talent that he has.  
He needs to rebuild his confidence after a frustrating start to his career at Chelsea. I don't think he is happy with what happened since he joined the club, but let's see what he can do in a more positive environment with his national team. Let's see if he can show the ability we all know he has.  
I think it will be very important for him to perform well for his national team and, if he can do that, hopefully he can take that into the pre-season with Chelsea.  
---
On Kylian Mbappe 
You've spoken about your role in trying to convince Mbappe to join Chelsea. He shocked PSG by saying he will not renew his contract that expires next season – what do you think the summer holds for Kylian? Do you think he will be on the move?
I can't guess that he will move, but if you look at Kylian's mentality, he is a very stable person. You can't say that he hasn't shown his loyalty to PSG…we've seen these incidents happen before with the club. Before he extended his contract last time we were in the same situation. A lot of the fans thought he would leave for free and he stayed. When you're in his position, performing at the best level for PSG, there is no pressure. This is his club in his city.  
Everybody associated with PSG and France would love him to stay, but his priority is the sports aspect and the project. He wants a competitive project and PSG have to do their part. Kylian could play for any club in the world. This isn't about money. He is looking for greatness and wants to find a club that can match his talents and give him the opportunity to win the Champions League.  
I don't think the speculation about his future will have any effect on him. He'll be thinking about getting himself in the best condition for the European Championship next summer because he is the captain of France.  
This is about trying to put pressure on his club to give him a project that fulfill his ambitions. I don't think that PSG will be surprised by his request and I also think that the story becomes much bigger in the media because the transfer window is open.  
He had the opportunity to go to Madrid and he extended his contract, so it wouldn't surprise me if he found an agreement with PSG in the future. I would be very surprised if he left this summer. I think he will want to stay in Paris until next season because he wants to play with France at the Olympic Games in his hometown city. I think from his point of view, everything has always been clear: he wants PSG to give him a project that can fulfill his ambitions.  
When he does eventually leave PSG, everyone assumes that real Madrid will be at the front of the queue to sign him. I know that we would all love to see him in the Premier League. Perhaps you can give him another call and try to convince him to come here. 
If he does come to the Premier League one day, I just want him to choose the right blue (laughs).  
For me, it is only a matter of time before he plays for Real Madrid. He has that desire to wear the white shirt because he liked the team when he was young. Eventually, I think he will try the Premier League, but right now, I don't see any team apart from Manchester City that would attract him. It is not the right time for him to come to the Premier League. He should wait for Chelsea to come back to the top level before he considers a move to England (laughs).  
Maybe he can reconnect with Poch in a couple of years?  
Possibly. Chelsea need to get back to where they should be with the right project and environment for players to flourish. With a player like Mbappe, you bring him in when all of the conditions are perfect. Haaland joining Manchester City is the perfect example. When he arrived, everything was ready for him. He was able to express his greatness straight away. Mbappe is on the same level and he needs to join a team with a system that is already working.  
---
18+BeGambleAware
GENTING CASINO ONLY OFFERS SPORTS ARTICLES AND NOT SPORTS BETTING
Genting Casino is a leading global casino brand. We provide a premium online casino experience with our huge selection of online slots and live casino games. Genting has been recognized many times for its work in creating fun, safe gaming experiences winning multiple industry awards during its 50 years in business
---