---
*Terms and conditions apply.*
---
Crazy Time
Crazy Time is one of Evolution Gaming's well-known prize wheel casino games. In the realm of live reward wheel games, Crazy Time stands out because it offers a variety of bonuses and props, making it exciting to watch and befitting of the moniker "crazy."
There is a sizable 54-part wheel involved. Each time the presenter spins the wheel, a pointer at the top will come to rest on one of the segments. Any bets on that part of the game are winners. Crazy Time by Evolution Gaming includes four unique bonus games in addition to the main game. These bonuses, which we'll discuss in the following portion of our review, are where the real heart of this game lies.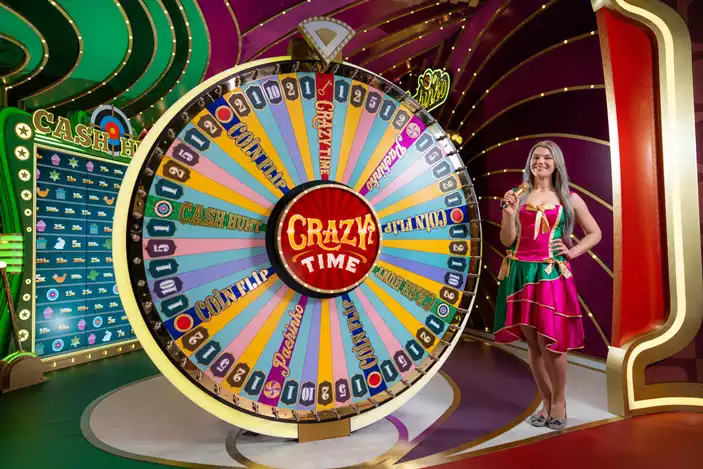 Monopoly Big Baller
In 2022, Evolution debuted the live dealer casino game Monopoly Big Baller. It's a distinctive live casino bingo game that resembles a hybrid of Live Monopoly and Mega Ball games.
With a minimum bet of £0.10 and a maximum stake of £2,000, it boasts an RTP of 96.10%. The game offers a fresh take on live casino bingo and is playable on both desktop and mobile devices. You purchase tickets for Monopoly Big Baller much like regular player-versus-casino bingo. A sizable ball drum is controlled by the presenter. In Monopoly Big Baller, the objective is for the drum to produce numbers that match those on your card(s).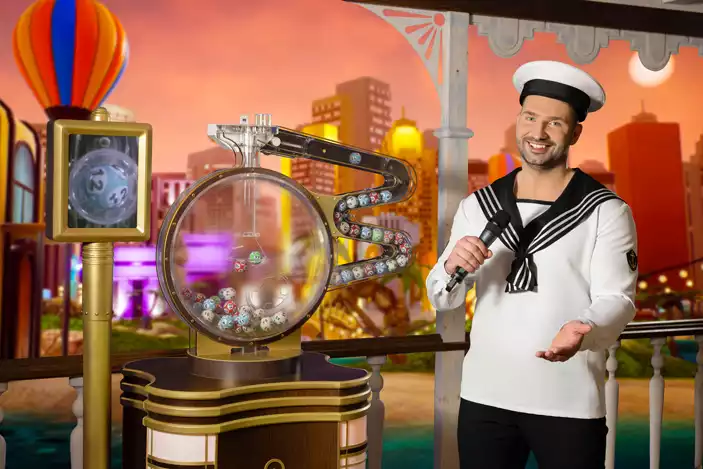 MONOPOLY Live
In 2020, Evolution released the live dealer casino game Monopoly. With a minimum stake of £1.00  and a maximum wager of £2,500, it boasts an RTP of 96.23%. The game has distinctive gameplay that mimics a game show and is accessible on both desktop and mobile devices.In collaboration with Hasbro Inc., the company that owns the Monopoly brand, Monopoly Live was developed. The game's unique style is a live internet game show based on the most well-known board game in the entire globe. Additionally, because it has a huge money wheel like Evolution's Live Dream Catcher does, Monopoly Live is very similar to that game. The lavish studio in Monopoly Live is branded with the Monopoly logo, while Mr. Monopoly himself appears as an AR character to the side of the reels.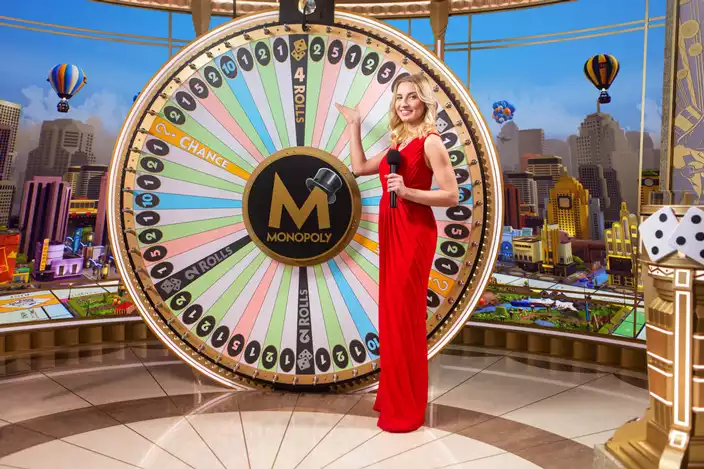 Lightning Baccarat
A novel spin on a well-liked casino game is Lightning Baccarat. RNG-based Lightning Card multipliers are used in every round of the game to give it more strength than usual. For each game round, between one and five Lightning Cards are picked at random from a fictitious 52-card deck; each Lightning Card is then given a random payment multiplier of 2x, 3x, 4x, 5x, or 8x. Your wager increases by 20% due to the lightning cost. The foundation of this game is a standard live baccarat game. As a result, you must foretell whether the dealer's hand or the banker's hand will win. The winning hand is the one whose value is closest to 9.  Evolution debuted this Baccarat live game variation in 2020.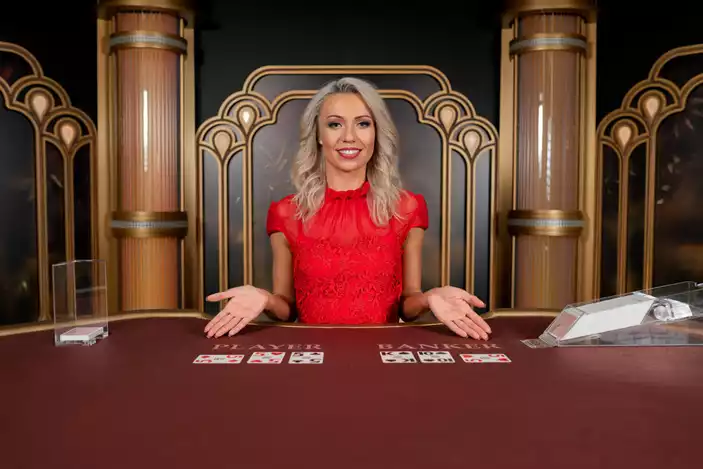 Funky Time
The latest live casino game Funky Time was introduced by Evolution on May 10th, 2023. It is an updated version of the well-known game show Crazy Time that is powered by their Digiwheel technology. The live casino game Funky Time features four bonus rounds, a 64-segment reward wheel, and a 70s theme. A stunning host will join you so you can place your bets and take advantage of the fun gaming environment.
A 64-segment prize wheel is used in the game. Additionally, you can wager anywhere from £0.10 and £25. With a 95.99% return to player percentage, it is a medium to high variance game. Additionally, the game's maximum payout is 10,000 times your wager. You can learn more about this game in our Funky Time Review.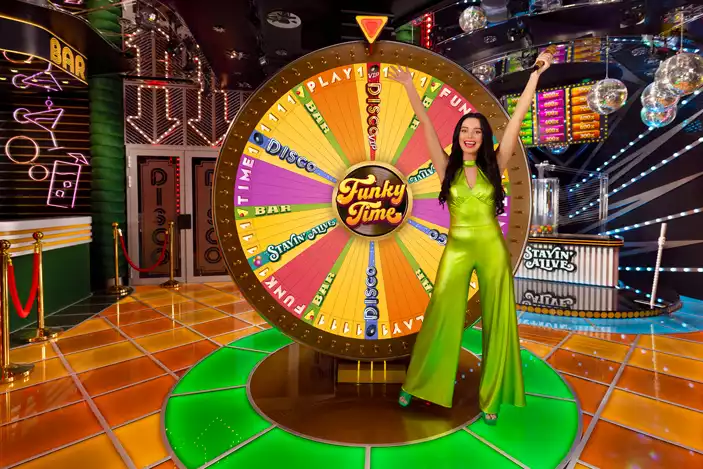 Lightning Roulette
The first Lightning game ever created, Lightning Roulette, is special. It's not just visually stunning; every game round features RNG Lucky Number wins. This excellent Live Roulette experience includes the real roulette wheel, a live dealer, and the full range of roulette bets. But Lightning Roulette offers much more for a thrilling experience. During each game round, one to five Lucky Numbers are struck by lightning, and they are awarded multiplied payouts that range from 50x to 500x. With its fascinating game show-style atmosphere, cutting-edge lighting, and music, Lightning Roulette is a unique and thrilling variation on traditional roulette. Starting at 96.25%, this game's potential RTP is available.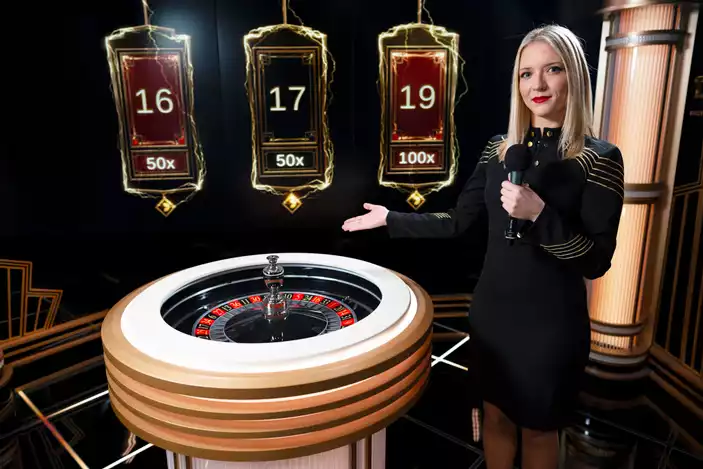 Mega Ball
The live casino game Mega Ball from Evolution Gaming combines the excitement of bingo and the lottery. You must quickly match the information on your purchased cards to the drawn balls in this game. Due to the game being streamed directly from Evolution Gaming's studio, the video quality is quite good. The hosts are animated and keep you interested and entertained the entire time.
The RTP for this game ranges from 95.05 to 95.40 percent. It is fully concentrated on the essential, frantic gameplay it provides. As a result, Mega Ball has no side bets or other diversions. The range of bets is £0.10 to £100.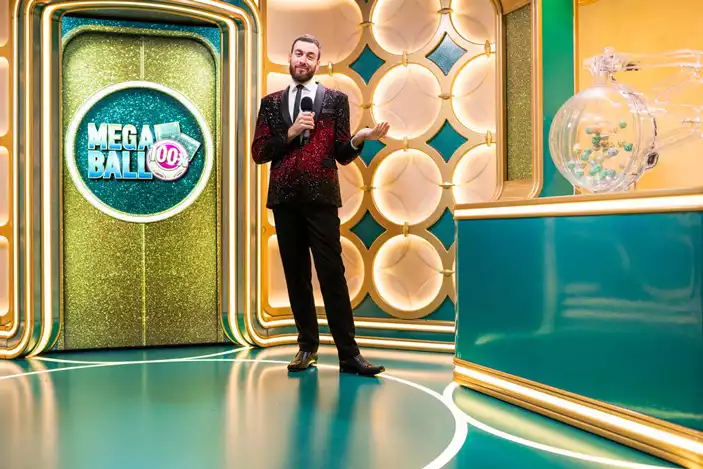 Dream Catcher
At the 2017 ICE gaming convention, Evolution Gaming introduced the Dream Catcher game online. The live gaming expert's new Money Wheel game category's inaugural game was this one. Table games dominated live casinos before the game's launch.
A gigantic, vertically mounted wheel with 54 coloured segments is used in the game. Of these 52 segments, 1, 2, 5, 10, 20, and 40 different numbers are included. The wheel also has segments for multipliers x2 and x7. On the number they believe the wheel will land, the players wager. A specialist studio in Riga streams the game in HD quality. Close-ups and various camera angles assist in heightening the tension, creating a fully immersive playing environment.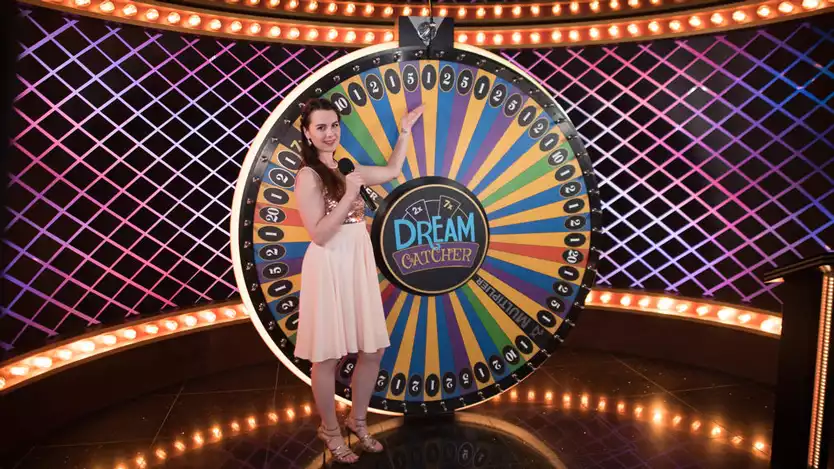 Football Studio Dice
Over the years, other software developers have experimented with fusing live casino games and football, and Evolution's version is known as Football Studio Dice. It has simple rules and uses four dice on a field-shaped table that resembles a football pitch. Football Dice Studio is played on a table with four dice shakers: two for the home team and two for the opponent. By examining which side drew the highest-numbered dice pair, the game's winner is determined. The RTP for the Evolution release is 96.27%.
The previous round's results are shown in the bottom right corner of Football Dice Studio. News, upcoming games, and real-time scores for ongoing football games are shown in the opposite corner.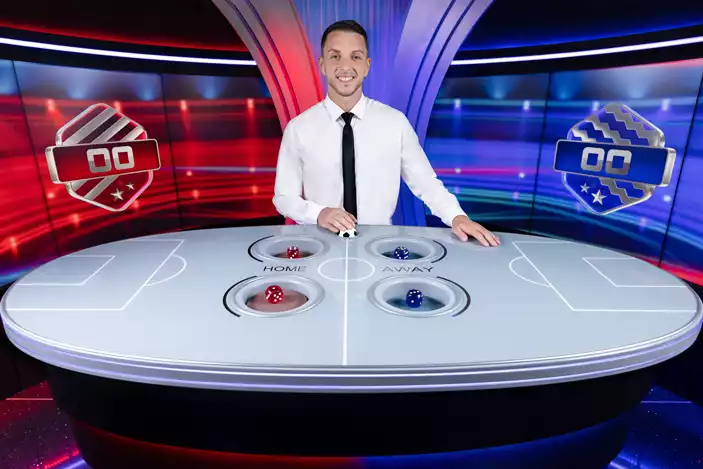 Lightning Blackjack
Lightning Blackjack is a version of the standard Blackjack game that features Lightning Card multipliers that are RNG-based in each gaming round. In a unique method, the game blends additional Lightning multipliers with blackjack. But this time, the player who wins chooses the multiplier. A 100% Lightning Fee, which is visible in the game's user interface, is added to each initial wager made during a gaming round.
This variant of blackjack, which was released in 2021, accepts a limitless number of players. It follows the standard Blackjack rules. All winning hands also receive multipliers that range from 2x to 25x. This multiplier is not used immediately but is carried over to the next game round. This game's theoretical RTP is in the neighbourhood of 98.94%.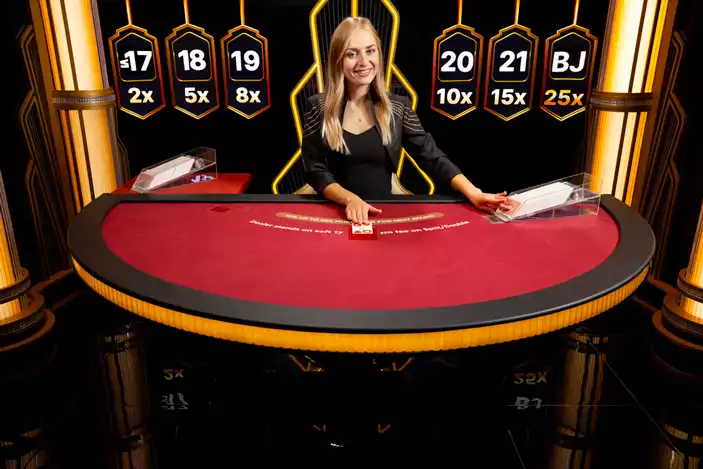 XXXTreme Lightning Roulette
XXXtreme Lightning Roulette was first released in 2022 and is already well-liked. Although it is based on the well-known Lightning Roulette game, the multipliers offered can reach 2000x! As the name implies, XXXtreme Lightning Roulette is a more volatile version of Lightning Roulette. The best players for this game are those with larger bankrolls. In the XXXtreme Lightning Roulette game, you can predict the number on which the ball will fall by making one or more bets that cover that precise number. The numbers on the wheel are 1 through 36 plus one.
A Straight-up bet on a Lightning Number or Chain Lightning Number is required in order to obtain a multiplied payoff. This game's potential RTP is close to 97.30%.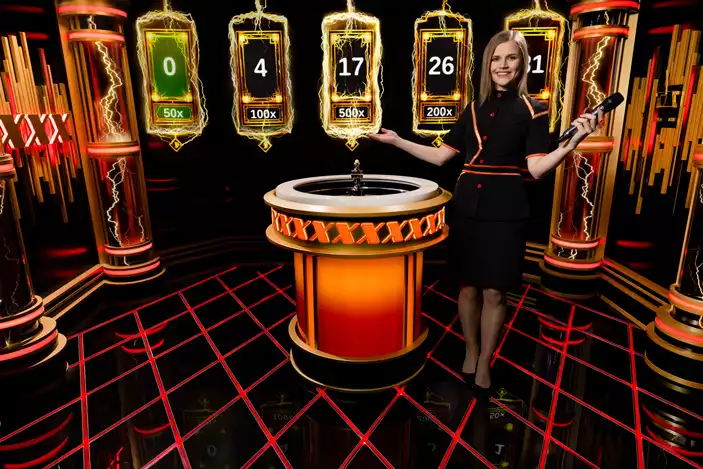 Play These Top Live Games from Evolution Gaming on Genting Casino
At Genting Casino, you can find a whole host of great casino games such as those created by Evolution Gaming and other top live casino games from premier game providers. Sign up and play today.
18+BeGambleAware
FIND OUT MORE ABOUT SAFER GAMBLING ON GENTING CASINO
Genting Casino is a leading global casino brand. We provide a premium online casino experience with our huge selection of online slots and live casino games. Genting has been recognized many times for its work in creating fun, safe gaming experiences winning multiple industry awards during its 50 years in business.