---

---
The Prize
The winner will be selected randomly using a 3rd party algorithm on the 07/10/2022, with the winner being notified the day after.
The lucky winner (+1) will be jetting off to the incredible Resorts World Las Vegas for 5 days, return flights for 2 included. If you have not heard about Resorts World Las Vegas, then prepare yourself for a five-star experience in one of the latest resorts to be built in Sin City! 
---
---
About Genting
Resorts World Las Vegas is part of the global hospitality giant Genting Berhad, a Malaysian based company that has over 50-years' experience in hospitality and leisure, with Premier Brands that can be experienced around the world.  
The Resorts World portfolio consists of no less than 11 premier hotel resorts, with Resorts World Genting, the flagship venue and without doubt the foundation for the global success of Genting Berhad within the hospitality sector.
---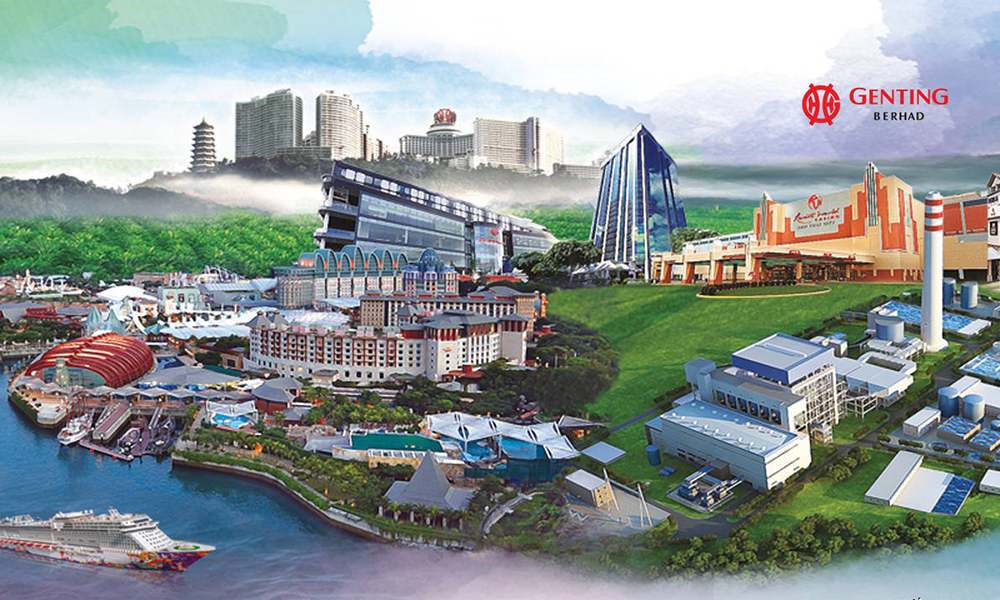 Genting A Leader In Leisure And Hospitality
---
Genting Berhad has many other businesses interest across multiple sectors, however it is in leisure and entertainment that they are one of the industry leaders. 
Genting owns and operates over 30 premium land-based casinos throughout the United Kingdom and has established itself as one of the brands of choice for customers looking for an entertaining and responsible casino experience. 
---
---
About Resorts World Las Vegas
This is where things get interesting, as the lucky winner will get to take their +1 to the newly built Resorts World Las Vegas for no less than 5 nights!
The resort officially opened in August of 2021, with 66 floors of unprecedented comfort and service, not to mention the largest collection of branded Hilton experiences in the world!
The "Three Hotels Experiences" (The Hilton, The Conrad and Crockfords) provides 3,500 rooms of pure luxury, so prepare yourself for a stay that will exceed the expectations of even the most demanding of travellers.
---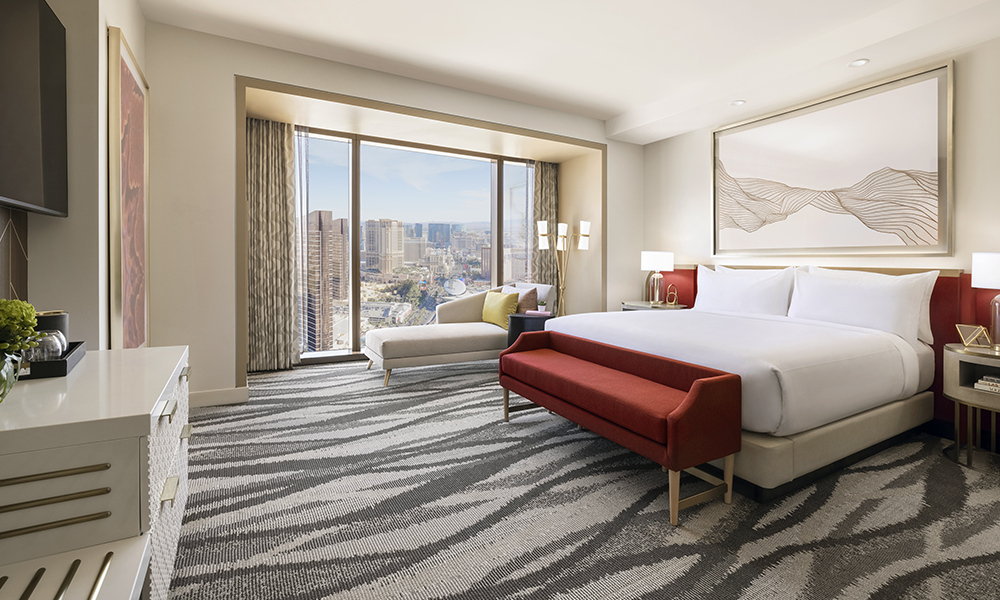 Resorts World Conrad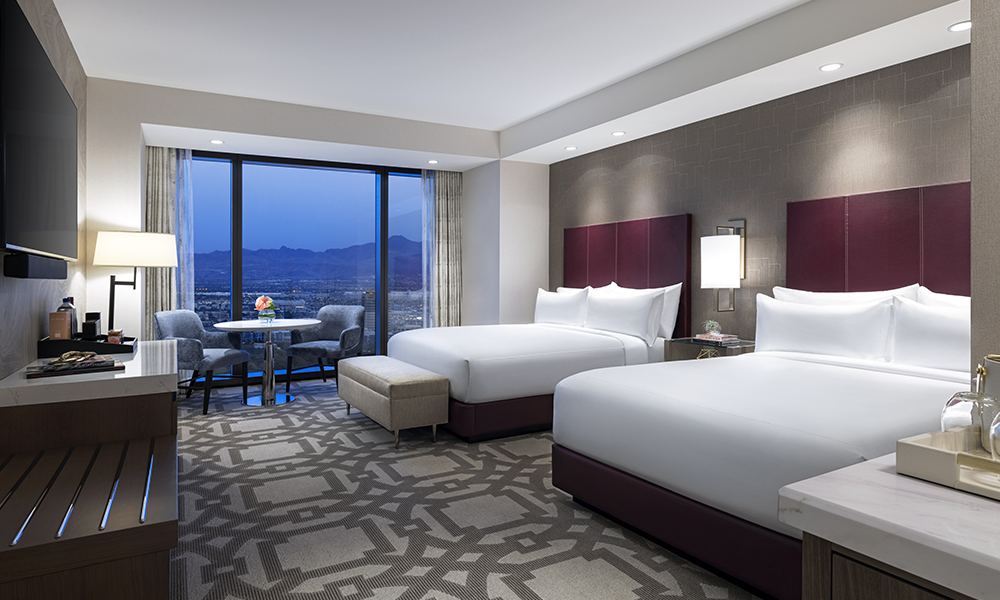 Resorts World Crockfords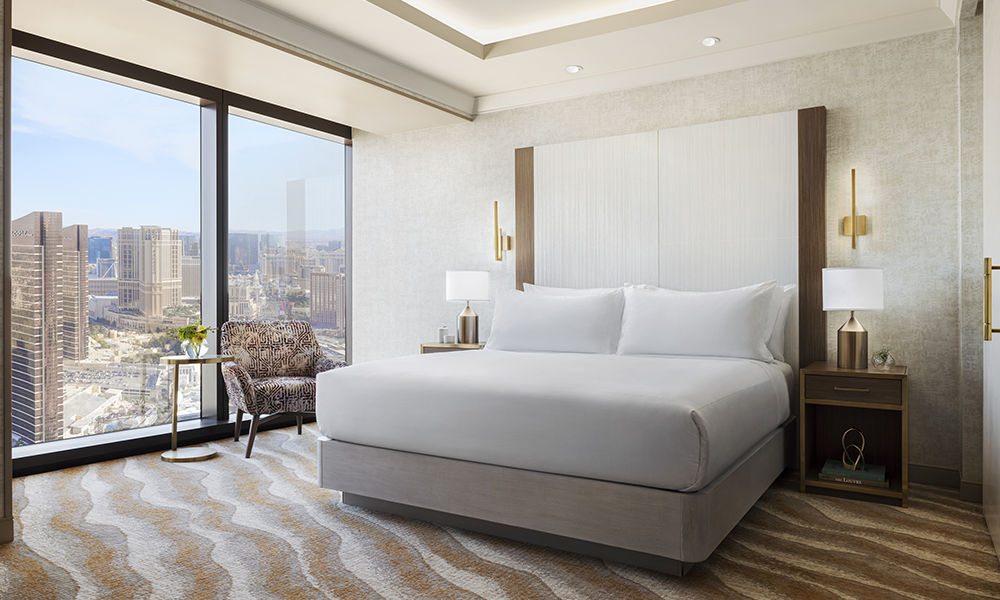 Resorts World Hilton
---
A resort of such stature in Las Vegas naturally offers a world class gaming experience. Get ready for non-stop action at one of the finest gaming experiences in the world. 117,000 square feet of gaming (over two football fields in size!) awaits which also features some of the most sophisticated gaming technology around.
If something more private is preferred, then the Alle Lounge on the 66th floor will deliver a truly unique experience. 
---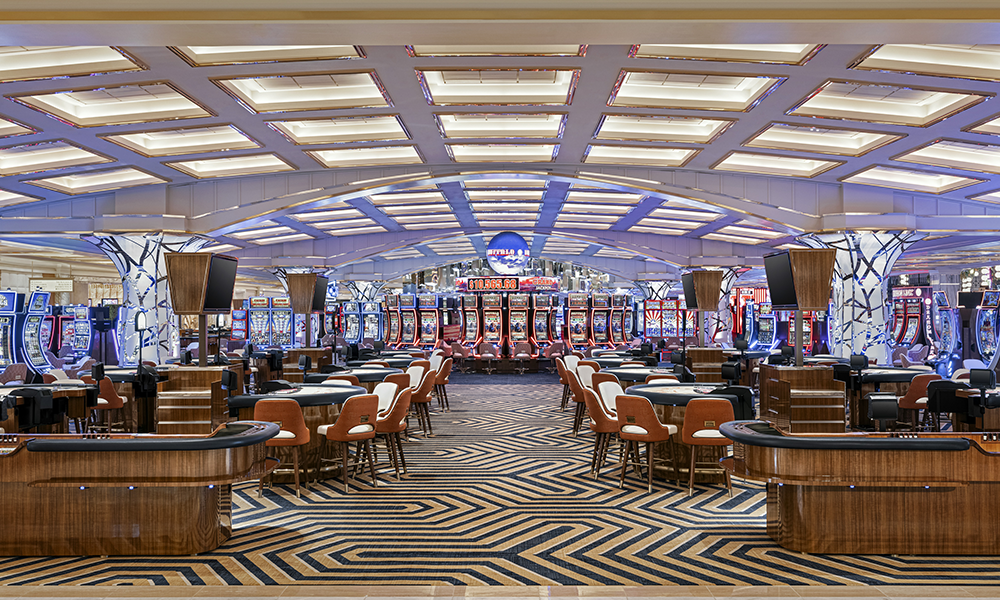 17,000 Square Feet Of Casino Floor Space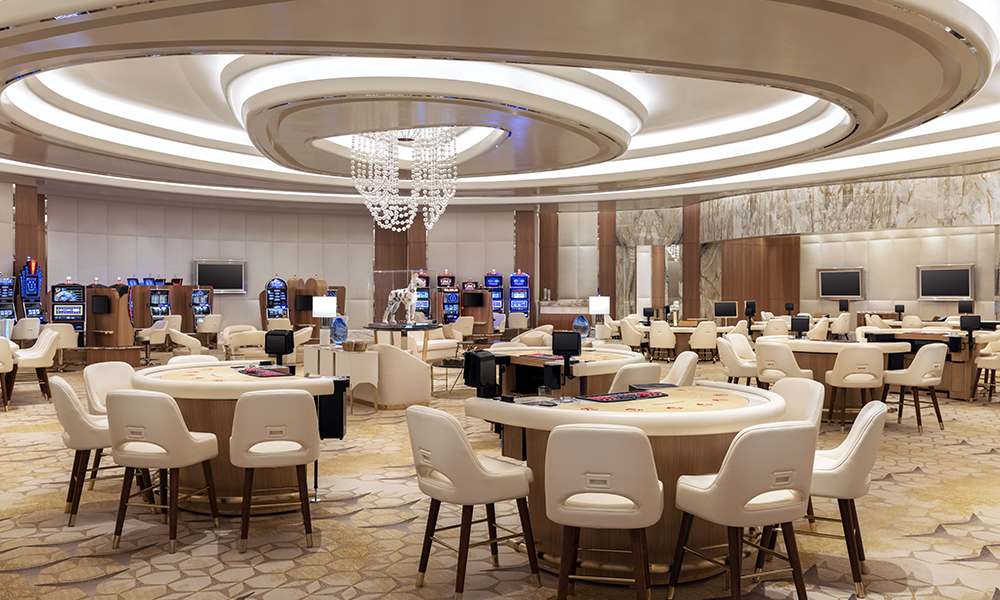 Resorts World Vegas High Limit Tables
---
It does not stop there when it comes to entertainment! Resorts World Theatre is Las Vegas's newest state-of-the-art venue hosting some of the world's biggest superstars like David Blaine, Enrique Iglesias, Celine Dion and many more
The intimate venue features unparalleled comfort for 5,000, unobstructed sightlines and an unmatched immersive audio experience through more than 265 L-Acoustics speakers powered by L-ISA hyperreal technology.
With all this 24/7 activity, one's appetite will be tested! Resorts World Las Vegas offers a worldwide tour of the culinary arts that consists of more than 40 food and beverage experiences to explore.
---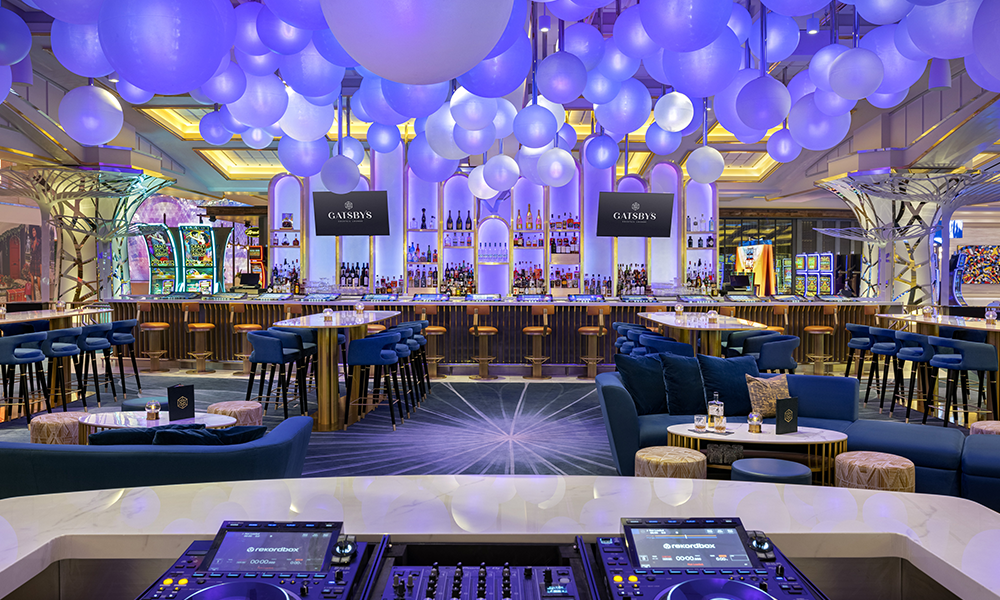 Gatsby's Cocktail Lounge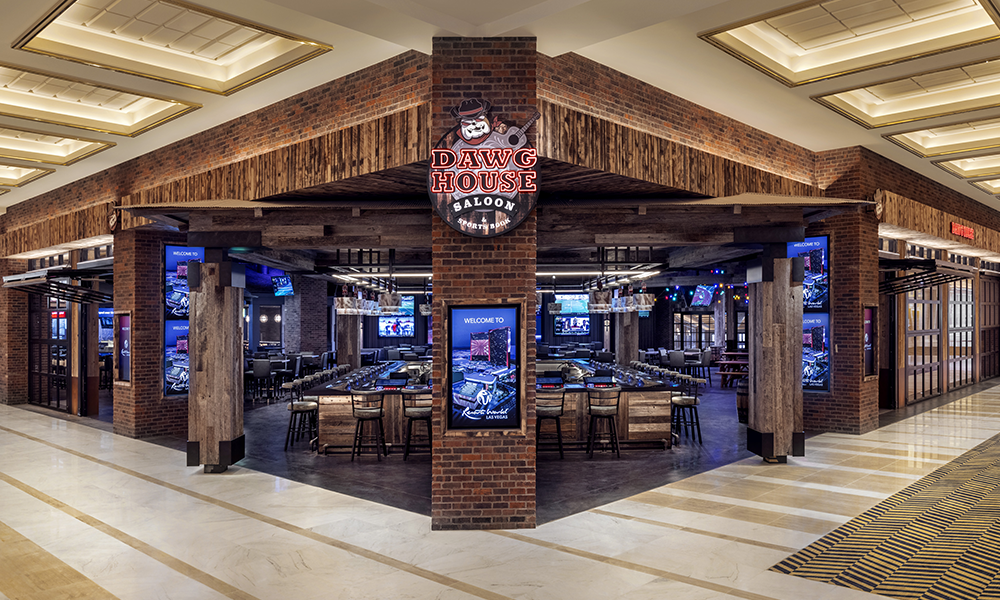 The Dawg House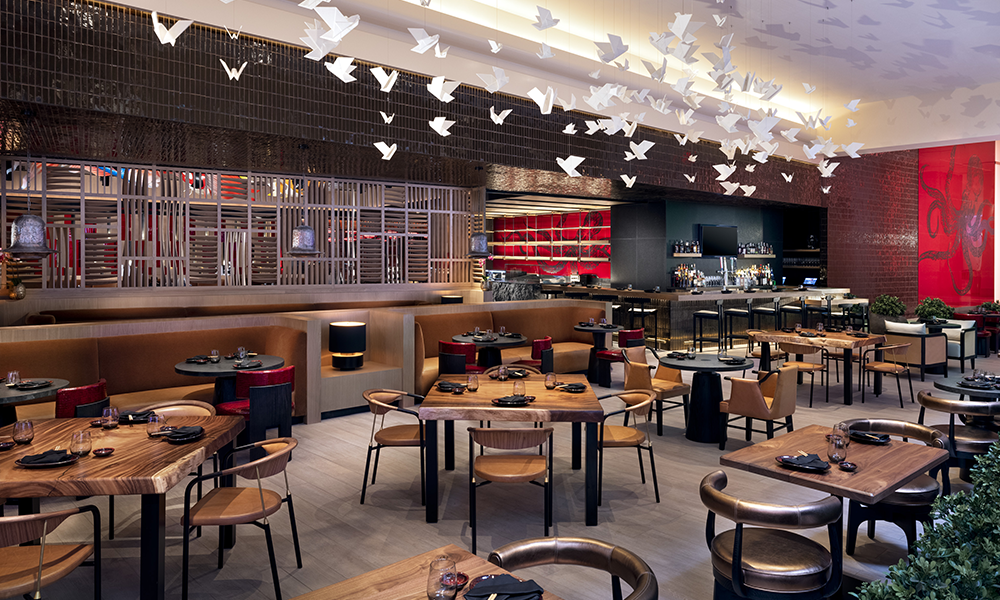 Kusa Nori Restaurant
---
Tantalise your tastebuds inspired by the authentic street markets of Southeast Asia or sip your favourite cocktail from no less than 13 bars/lounges available.
Finally, a trip to Vegas is not all about action and entertainment! Some downtime and relaxation are a necessity and Resorts World Vegas has you covered.
---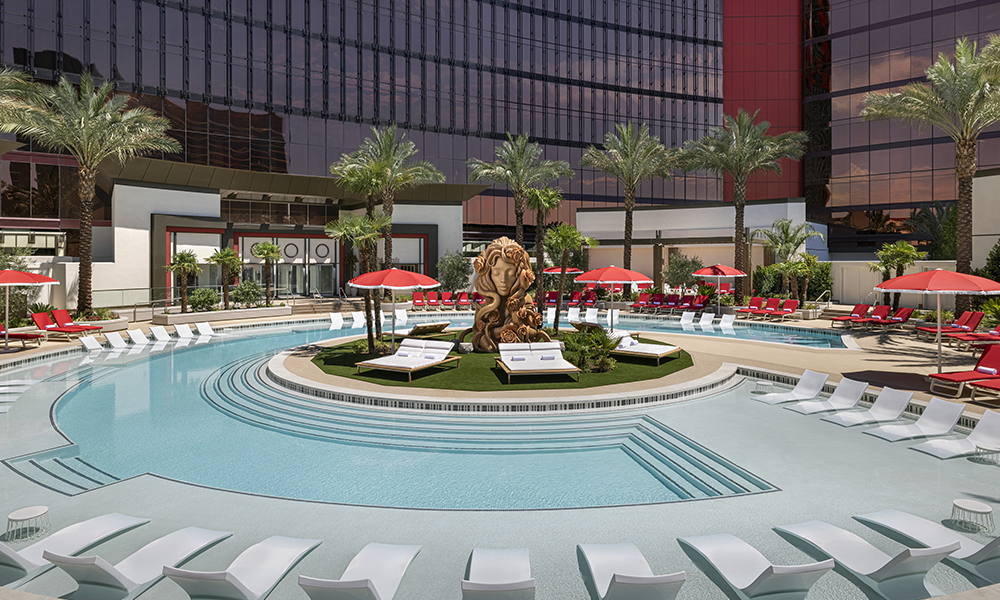 Main Pool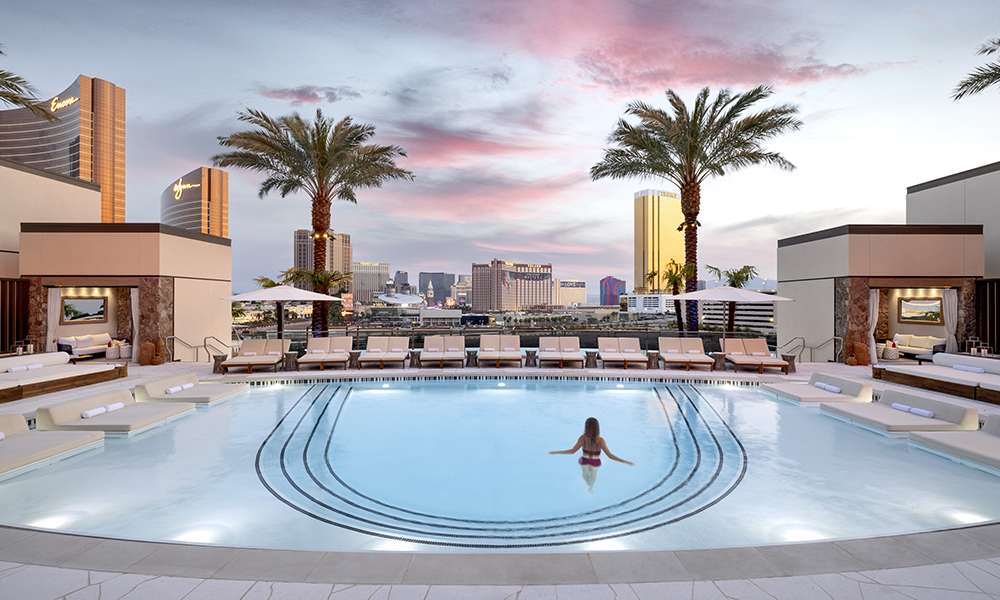 VIP Pool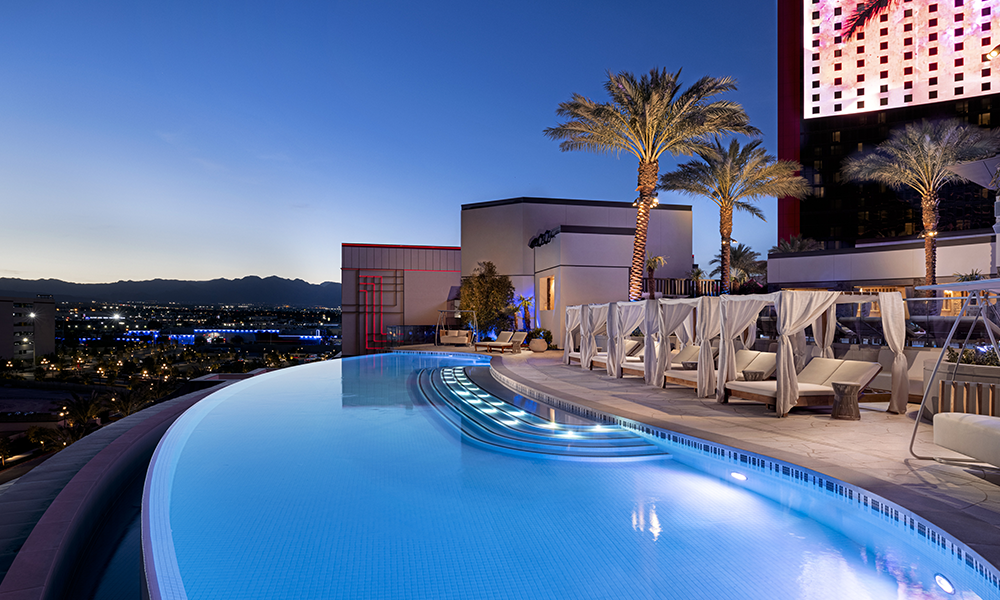 Infinity Pool
---
Enjoy one of the many complimentary loungers available around several pools or upgrade to the first ever adult-only Infinity Pool on the Vegas Strip!
When we said...Resorts World Las Vegas Is Waiting... we meant it!
All you need do is play Live Roulette on GentingCasino.com to stand a chance to win this trip of a lifetime!
---
Plam Beach Live Roulette
---

---
Live From Dual Play Las Vegas Prize Draw
Overview 
Enter our prize draw to stand a chance to win a trip for 2 to Las Vegas in 2023 by playing on any of 'Roulette Live from' tables on GentingCasino.Com between 01/09/2022 and 30/09/2022. 
Key Terms
Enter our prize draw to win a trip for 2 to Las Vegas in 2023, by playing on any of our Roulette Live from Manchester, Palm Beach, China Town, Kensington or Resorts World Birmingham on GentingCasino.Com between 01/09/2022 and 30/09/2022. Max 1 entry per day. The winner will be informed on 07/10/22. Winner informed on 07/10/22. Full T&C's below.
Promoter
Skill on Net Ltd, a company registered in Malta under Reg. No. C50024 with its business address at Level 5, Quantum House, 75 Abate Rigord Street, Ta'Xbiex 1120 Malta, Skill on Net Ltd are licensed and regulated by the UK Gambling Commission. 
All entries are subject to the following terms and conditions – please read the following carefully.
---
Full Terms And Conditions
Entry And Conditions Of Entry
1) Promotion starts 00:01 GMT on Thursday 1st September 2022
2) Promotion ends 23:59 GMT on Friday 30th September 2022
3) Last entry will be 23:59 GTM on Friday 30th September 2022
4) Prize draw will take place 12:00 GMT on 7th October 2022
5) Participants are deemed to have accepted and agreed to be bound by these terms and conditions upon entry.
6) This promotion is open to all GentingCasino.com customers aged 18 years or over except employees, their families, agents,  agencies and anyone else professionally connected with this promotion who are all precluded from promotion. 
7) Entrants are entitled to one prize draw ticket per calendar day during the promotional period. 
How to Enter
1) For each day a customer plays on any of the 'Roulette Live' from tables on GentingCasino.com they will automatically gain one entry in to the prize draw
2) Qualifying games are:
- Roulette Live from Palm Beach
- Roulette Live from Manchester
- Roulette Live from Resorts World Birmingham 
- Roulette Live from Birmingham China Town 
- Roulette Live From 45 Kensington
Prize Draw Prizes
Holiday for two people to Las Vegas for 5 nights, including 2 return flights and hotel.
Prize terms and conditions 
1) Winners electing to receive the prize of a holiday to Las Vegas will be allowed to build a bespoke package by specifying their requirements to a third party travel management company up to the value of £5000, once arrangements are confirmed and approved by the winner.
2) Arrangements will be made to make payment to the travel management company so the final holiday confirmation can be issued. At this point the Terms and Conditions of business with the travel management company and their travel product suppliers will apply.  Winners are advised to request these at time of booking. Travel insurance is the responsibility of the Winner. The prize must be taken before the end of 2023
3) A cash alternative of £5000 is available should the winner opt not to receive the holiday as their prize.
4) SkillOnNet accepts no responsibility or liability for any additional costs associated with a prize (e.g. transport, meals, insurance or other incidentals).
5) Winners are responsible for ensuring that they have the appropriate travel documentation such as valid passport and visa (if required) in order to travel. Winners are also responsible for ensuring they have the appropriate travel insurance.
 
6) SkillOnNet reserve the right to change or substitute a prize if they reasonably deem it necessary.
Selection of Winner(s)
1) Winners will be randomly selected using a 3rd party algorithm on 07/10/2022
2) The winner will be informed the day after the draw has taken place using their GentingCasino.com telephone contact details. If the winner does not respond to contact within 24 hours we will make a further two attempts to contact the winner. If after we have made 3 attempts, over 48 hours, and the winner does not respond, another winner will be selected at random from all participating entries. 
3) Names and counties of winners will be available upon requested via email from GentingCasino.Com
General Terms
1) The Promoter reserve the right to void any entries (and any prize if necessary);
2) In the event of any entrant misconduct, fraud, or breach of these terms
3) In the event of play is deemed irregular or unfair as defined on the bonus policy page on GentingCasino.com
4) Amend, alter or terminate this promotion or any specific entries in the event of circumstances beyond its reasonable control; or
5) Terminate any entry (including winning entries) where entrants are subject to any barring, suspension or self-exclusion.
6) All bonus offers are subject to SkillonNet General Bonus Terms and Conditions here and GentingCasino.com Website Terms and Conditions of Use here, at all times, to the exclusion of all other terms you may seek to impose or introduce (if any).
7) The Website Terms and Conditions of Use set out our complaints process, procedures for self-exclusion, the general terms applicable to our offer of an online gaming service and limit our liability in all cases (bar personal injury) to the lesser of any disputed stake or any disputed bet or wager.
Your Data 
1) All data provided will be processed in accordance with the Promoter Privacy policy that is available online on the privacy policy page on GentingCasino.com
2) By entering the Prize Draw, you agree and expressly consent to the collection, processing, use and retention of your personal data to the extent that is necessary in order for the Promoter to process your Prize Draw entry and contact you in relation to it.
3) Under all relevant data protection laws, the Promoter is the controller of any personal data supplied by you through your entry into the Prize Draw and any such data will be processed by the Promoter SkillOnNet.
4) SkillOnNet confirms that it has appropriate organisational and technical measures and safeguards in place to secure any personal data shared by you through your entry into the Prize Draw and under these Terms and Conditions.
5) The winner expressly consents to SkillOnNet publishing his or her first name and county in any subsequent publication relating to the results of the Prize Draw, or in response to any request under point 19 above, without additional compensation or prior notice.  Entrants may withdraw their consent to the use of their personal data under these Terms and Conditions above at any time by notifying SkillOnNet in writing [email protected] nevertheless the information will be shared with Government Agencies if required. 
6) Entrants accept that the use of their personal data in accordance with these Terms and Conditions prior to the withdrawal of their consent shall not be unlawful.
Governing Law and Jurisdiction 
1) This promotion and any dispute in connection with it shall be governed by the laws of England and the courts of England shall have exclusive jurisdiction in relation to any disputes. 
Disputes
2) Any dispute arising from these Terms and Conditions or not covered in the provisions of these Terms and Conditions, the decision of the SkillonNet Management Team will be final.
---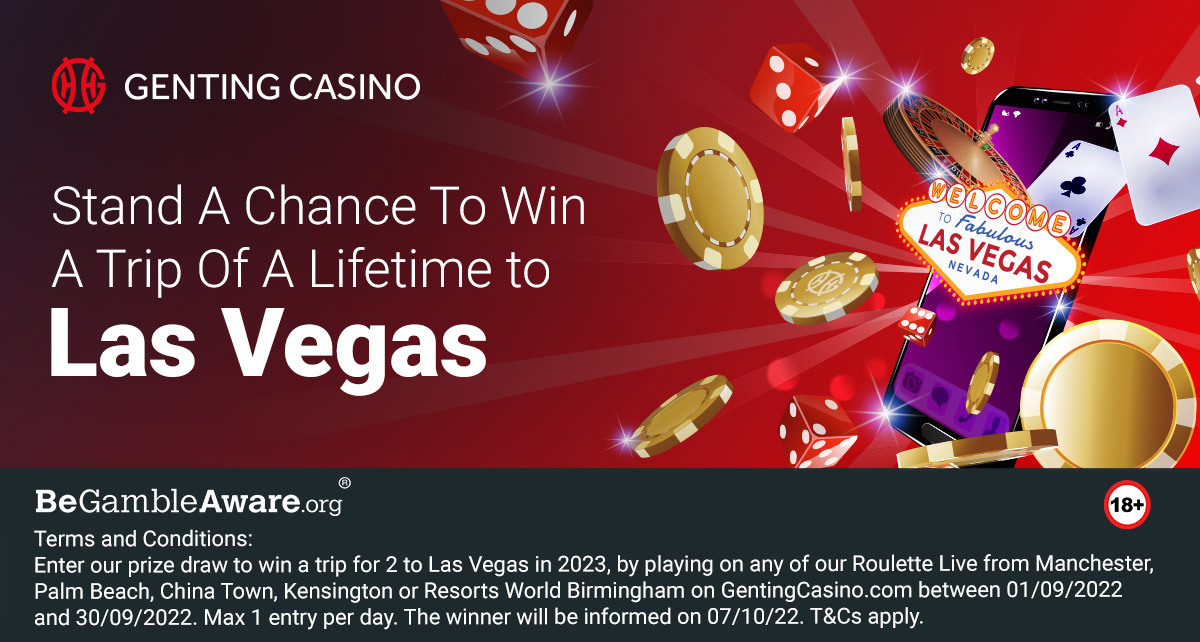 ---
Responsible Gambling
WE ENCOURAGE YOU TO PLAY RESPONSIBLY
Gambling is a form of entertainment, but it should be enjoyed responsibly. It´s not a way to earn a quick buck. You should always avoid chasing losses, never play with money that you can't afford to lose, and never gamble for money that should go towards rent, bills or other expenses. You should check your activity regularly in the Balance page to keep on top of your money spent.
If you start to feel uncomfortable in any way due to yo.ur gambling, you should take a break from playing or even consider self-exclusion.
Find out more about responsible gambling HERE