---
*Terms and conditions apply.*
---
Snakes & Ladders Live
Although Snakes & Ladders Live may have been inspired by the traditional family game, its fast tempo and fascinating action sees this basic game lifted to new heights. It goes without saying that all casino games in the UK are for players 18+. To avoid the snakes and scale the crucial ladders, you'll need to be on your toes, especially given that each round lasts, on average, roughly 30 seconds. Wagers range from 10p-£5,000 per round, and this game has a theoretical RTP of 97.3%.
Four dice are rolled throughout each round of the game Snakes & Ladders Live. Each dice has four different symbols—Diamonds, Stars, which pay off when two matching symbols land on the same roll, and two additional, cryptic sides with the letters 'SL' and 'ST'. The first extra round in this live game is the Snakes and Ladders bonus, which is triggered when two or more players choose to land with the letter "SL" facing up. The level at which this bonus will be played—bronze, silver, or gold—will then be determined by rolling another die. The 'Snake Totem' bonus round, the second bonus round, requires three or four dice to show the letter 'ST'.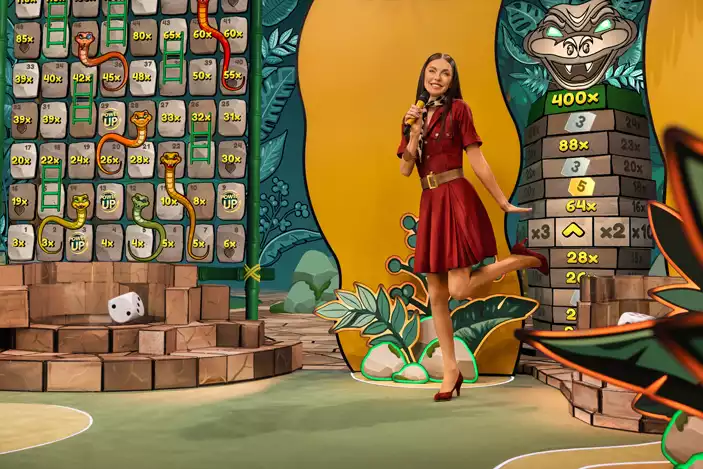 Sweet Bonanza CandyLand
A live dealer casino game called Sweet Bonanza Candyland by Pragmatic Play was released in 2021. With a minimum bet of £0.2 and a maximum stake of £3,000, it boasts an RTP of 91.15% - 96.48%. The title is Pragmatic Play's most inventive entertainment-style game and is accessible on both desktop and mobile devices. The large wheel serves as the focal point of the Sweet Bonanza Candyland live dealer game. It is based on the sweet delight of Pragmatic Play Live's Sweet Bonanza slot, however, this is a completely unique game and not a successor. 
You can place your initial wagers on six different wagers, but you must be aware that you have just 18 seconds to do so. It operates identically like every other game show wheel. You wager on the number that is most likely to appear on the wheel or in one of the two feature places.  Even while the base game has the potential for good returns up to 10x, you'll have a greater chance of getting them in the bonus rounds.
In addition to a sweet bomb, the game wheel has two unique feature segments. The candy sign is known as a Sugar Bomb, and the games are called Candy Drop and Sweet Spins. You can access the associated bonus round if the pointer pauses at the Candy Drop bonus feature. You get to choose one of three candies before it starts. The total will then be paid in cash once each of them has navigated a maze of numbers and multipliers driven by an RNG. A 6x5 slot with spinning reels is used for the Sweet Spins bonus game. You'll receive more spins if there are three lollipops on the reel.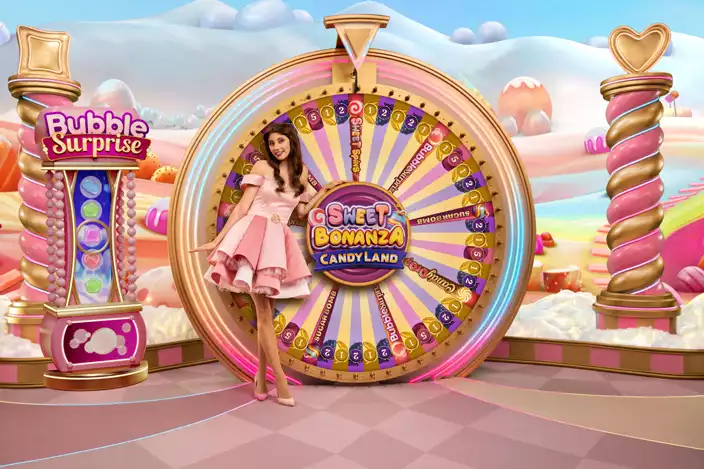 Mega Wheel
The Mega Wheel from Pragmatic Play returns us to the established pattern created by Dreamcatcher many years ago. The fortunate wheel live games from Evolution have opted for intricate additional features, which aren't to everyone's taste. The developer provides a simpler option to those bettors while yet offering a cash payout of up to 500:1. The RTP for this game sits at 95.47%, and wagers start at 10p and reach a maximum of £50. Mega Wheel is played on a 54-segment, multicoloured wheel. On the aforementioned wheel, there are nine different numbers: 1, 2, 5, 8, 10, 15, 20, 30, and 40. As players, it is your aim to anticipate the number that the wheel will select and place the appropriate wager. During the brief betting period, you have the choice of which numbers to play.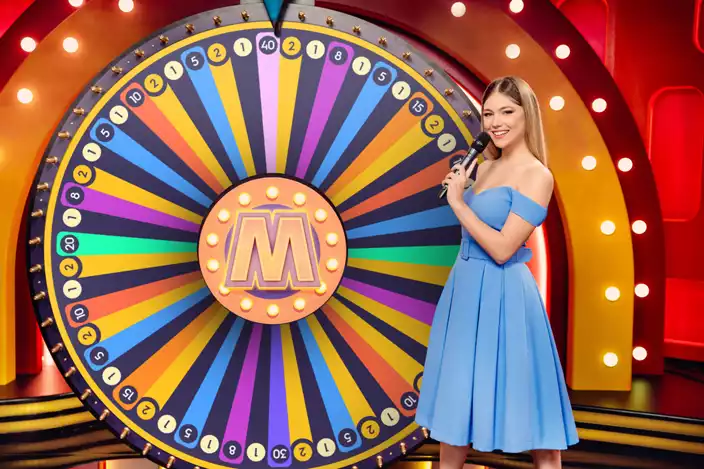 Speed Roulette 1
A live casino game by Pragmatic Play called Live Speed Roulette was released in 2019. The game has an RTP of 97.3%. This non-progressive live table game may be played on both desktop and mobile devices and has a maximum payout of 1,000x. The Speed Roulette versions speed up the game by 60% while still using the supplier's normal roulette with the European wheel with a single zero. The studio environment differs from the one utilised for traditional roulette. The design has changed, but the green and gold accents are still there. Pragmatic Play employs knowledgeable, outgoing dealers and streams from its studio location in Bucharest. Wagers on this game range from 50p to £2,000.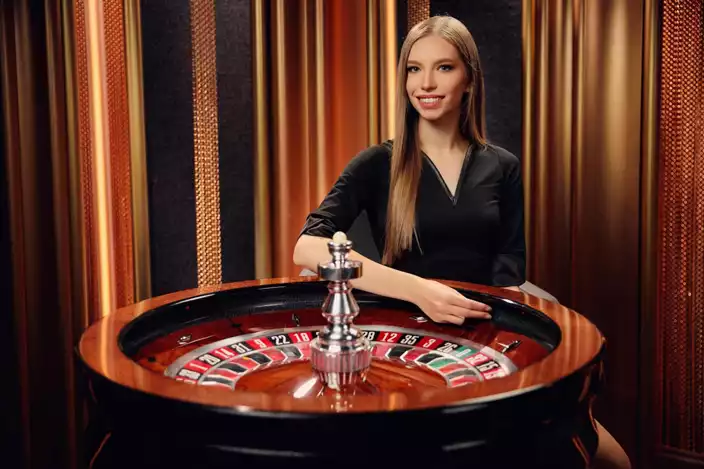 Mega Roulette
Despite being a game that has been around for centuries, roulette is a terrific one. Players constantly seek out novel ways to shake things up, and Pragmatic Play's Mega Roulette and its fascinating multipliers deliver just that. The only zero on the roulette table is in accordance with European standards. Red and black zones are divided among the remaining 36 numbers. The zero is given its own colour and is not eligible for any outside wagers. The user interface is beautifully made. It simplifies the wagering process by highlighting the numbers that multipliers affect. A number of side bets can be made by players at the racetrack.
The Pragmatic Play release's multiplier is decided upon at random. The betting grid allows for the selection of up to five numbers to obtain a special multiplier. This varies between 50x and 500x. This means that even the cheapest multiplier can bring great benefits. You only get the multiplier amount if you win the multiplier. Your first bet is preserved. Only bets on direct numbers are eligible to receive multiplier wins. This game has an RTP range of 96.5% - 97.3% and caters to wagers between 10p and £5.000.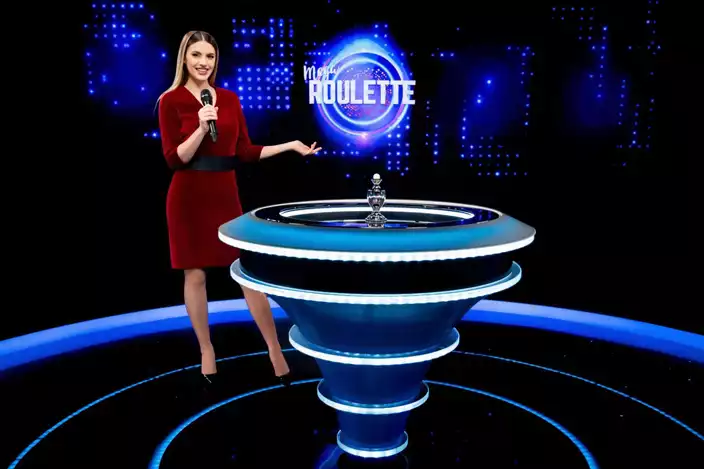 Live Roulette Azure
One of the most played casino games by Pragmatic Play is Azure Roulette. Due to its user-friendly interface and unique features, Azure Roulette has been steadily attracting viewers since its release in September 2020.
The Great Gatsby theme, the live dealers, the crystal wheel, the blue colours, and the live chat give the player the impression that they are playing in a real-world casino.
Because Azure Roulette is a variation of traditional European roulette, it has one zero and 36 additional pockets. This game offers a wide range of betting options, is playable in more than 100 languages, and supports more than 30 different currencies, making it accessible to gamers around the globe. The rewards and rules of Azure Roulette are identical to those of traditional European roulette. The player should be aware of various anomalies with the gameplay and betting possibilities.
There are certain unusual bets that make the game significantly more entertaining in addition to the standard wagers like Red/Black or Odd/Even. Some of them are Final en Plain, Finales a Cheval, and Full Complete. Live Roulette Azure has a theoretical RTP of 97.3% and can be played for between 50p and £2,000 per spin.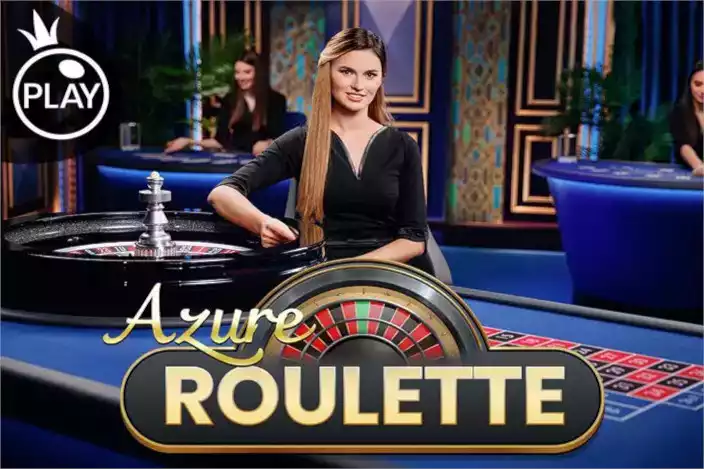 Live Blackjack Azure
Players can benefit from a multi-seat option, early decisions, Deal Now, Auto Stand, and more with Blackjack Azure. Eight decks of cards are used in the game of blackjack azure, and each deck contains fifty-two cards. Direct streaming from Pragmatic Play's studio is used for all the action. Blackjack Azure has a table-player limit, unlike many recent Blackjack debuts. There can never be more than seven casino patrons playing actively at once. The Bet Behind feature allows more players to participate. On the table, one person may play up to two positions. Playing this Pragmatic Play blackjack has the added benefit of allowing you to have fun with multiple hands.
Blackjack Azure uses the Bet Behind function to keep players engaged when they are waiting for a seat. Players can opt to estimate who will win while watching seated casino patrons pick and play cards. You are also given a reward for accurately picking the victor if the person you selected triumphs in the round. 
Two side bets are available to players as well. The Perfect Pair side bet is the first one. If the player receives a pair of the first two cards given to them, this bet pays. Then comes 21 + 3. Using your initial two cards plus the dealer's visible card, this side bet seeks to create a legal three-card poker hand. You will win a prize if you create a winning combination. Azure Blackjack has a great theoretical RTP of 99.59% and wagers range from £5 to £1,000.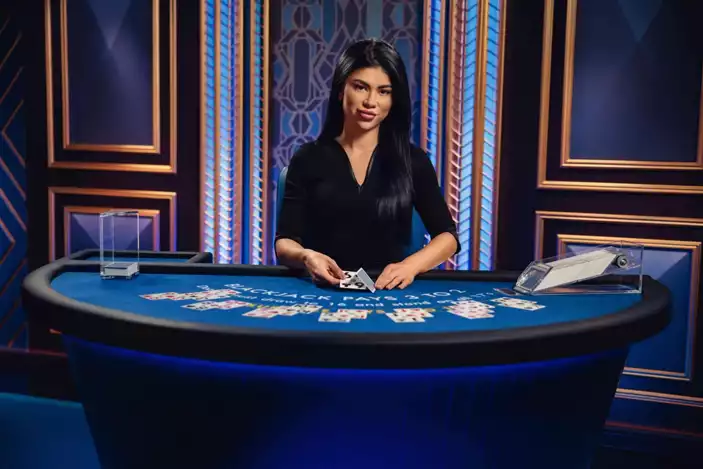 Speed Auto Roulette Live
Pragmatic Play will release its version of Auto Roulette in the summer of 2020. There is no live dealer operating this quick-paced game, in which the ball is released throughout the betting period. In Auto Roulette, which is based on European Roulette, you have 15 seconds to put your bets before the ball is released.
You can review the statistics of prior rounds, including Hot and Cold numbers, and bookmark your favourite bets. Three further unusual wagers are available: Final en Plain, which pays 35:3 or 35:4, Finales a Cheval, which permits bets on numbers with one or two matching last numbers, and Full Complete, which plays all inside bets on a particular number simultaneously. This game has a theoretical RTP of 97.3% and caters to wagers from 1p up to £5,000.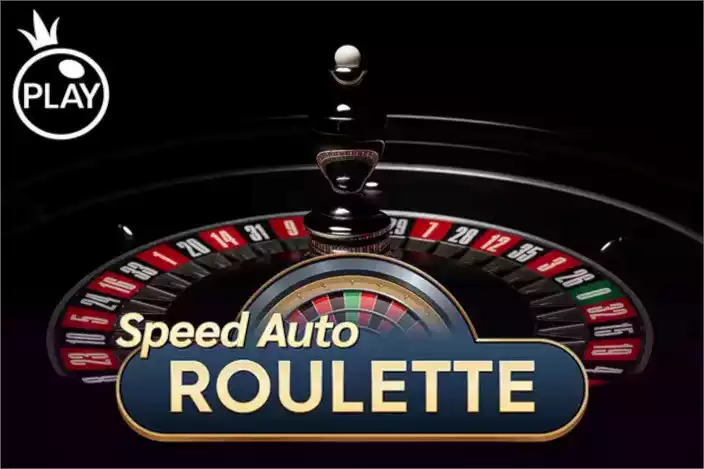 Dragon Tiger Live
Baccarat is a game that many of us are familiar with, but players are always looking for something new. They might want titles that are easier to understand or they might want to win more money. Dragon Tiger relies on simplicity and provides you with a tonne of little adjustment possibilities.
More side bets are available in Pragmatic Play's Dragon Tiger than in any other Dragon Tiger game available. Members of the casino can wager on whether a card being drawn on either side will be big or tiny or even or odd. Players can use quite a few roadmaps in this version as well. Even more helpfully, the game will indicate how many times each side has triumphed over the last roughly 100 rounds. Dragon Tiger Live caters to wagers of 96.72% and can be played from £1 to £10,000 per spin.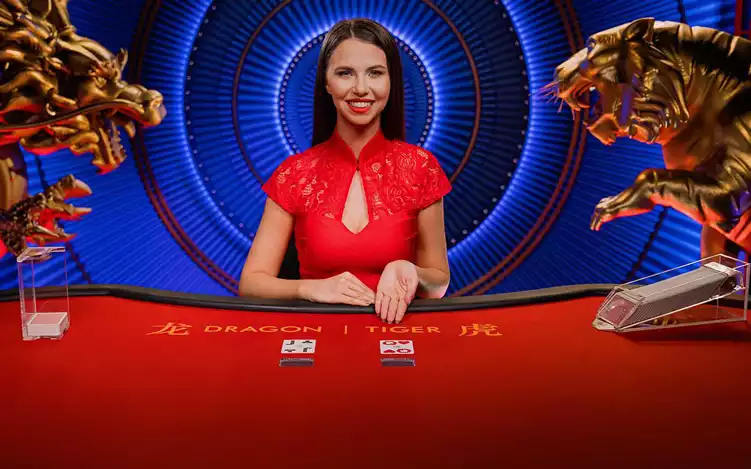 ONE Blackjack
With eight decks and Vegas rules, Blackjack ONE offers a premium blackjack experience. The Crazy 7 side bet is also a novelty for live blackjack games. The RTP for this game is 99.28%, and the game will show you what other players are choosing as you choose your stake. On every seventeen, the dealer stands. Players may split any pair and only double down with their first pair. The game from Pragmatic Play offers not one, but four side bets. These include Crazy 7, Bust Bonus, Perfect Pairs, and 21+3. Crazy 7 looks for sevens on the dealer's visible card, your two cards, and both cards. The payout will be better the more sevens you discover. If the seven cards all belong to the same suit, the cash prize is increased even further. This bonus's RTP is 94.26%. Blackjack ONE can be played for £1 to £5,000 per game.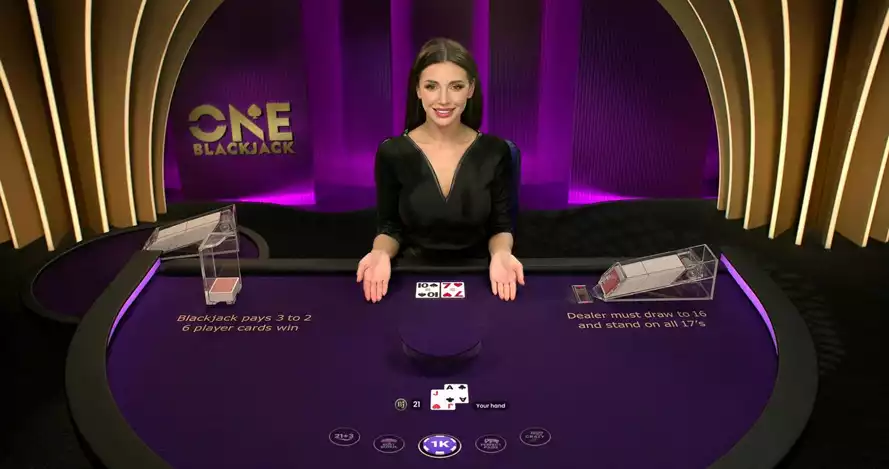 Play These Top Live Game Shows by Pragmatic Play on Genting Casino
If you'd like to try any of the great live game shows by Pragmatic Play on our list then sign up and play today at Genting Casino and discover more for yourself. 
18+BeGambleAware
FIND OUT MORE ABOUT SAFER GAMBLING ON GENTING CASINO
Genting Casino is a leading global casino brand. We provide a premium online casino experience with our huge selection of online slots and live casino games. Genting has been recognized many times for its work in creating fun, safe gaming experiences winning multiple industry awards during its 50 years in business.