---
*Terms and conditions apply.*
---
What is RTP?
RTP, which stands for "Return To Player," is the sum that a game will pay players over time.
RTP is also known as the expected percentage of wagers that a specific game will return to the player in the long run.
Consider a scenario where 100,000 individuals visit an online casino and each wagers £1 on a slot machine, totaling £100,000 in wagers. Thus, a slot machine with a 96% RTP will ostensibly pay out £96 for every £100 staked.
Football Roulette By PlayTech - (95.28% RTP)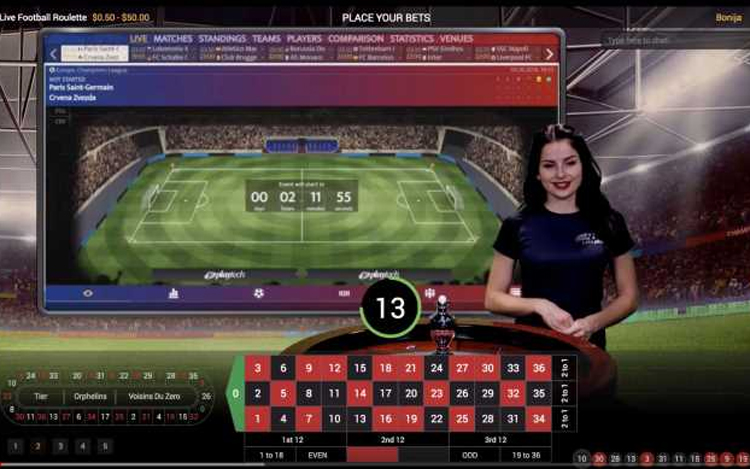 The principle of Live Football Roulette is the same as that of the Football Blackjack table from Evolution Gaming. Sports enthusiasts and those who appreciate the social aspect of the live tables, such as chatting about current sporting events while wagering, are the target demographics.
Live Football Roulette has the obvious advantage of keeping you involved in a topic-related conversation that goes in a specific direction, which is much more interesting than idle chitchat at a conventional live roulette table. The studio background is consistent with the theme and includes feeds of live football games along with forthcoming game schedules, information on the themes, players, stats, and more. Football Roulette has a theoretical RTP of 95.28%.
Football French Roulette By PlayTech - (98.65% RTP)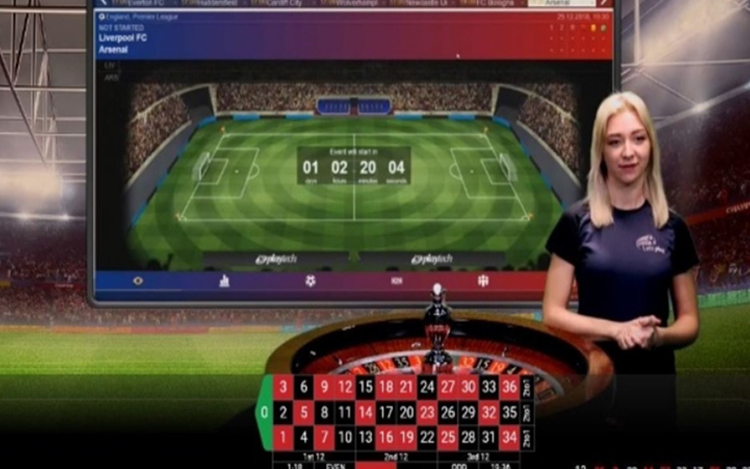 Football French Roulette is exactly the same game as Football Roulette, except that the French roulette rules are used, which of course dramatically increases the theoretical RTP up to an impressive 98.65%. The game has a more user-friendly control panel, superior 3D graphics, and an enhanced UI. Football games are shown on a large screen at the Playtech studio. There are traditional game rules in this French translation. Naturally, this is a very high-quality rendition of online roulette that can be played on any cutting-edge device.
Live Spread-Bet Roulette By PlayTech - (97.3% RTP)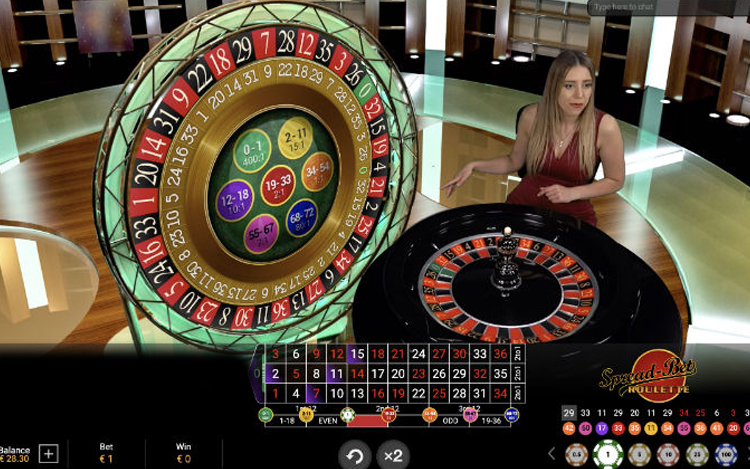 Live Spread-Bet Roulette from Playetch is fairly distinctive because it adds side bets and a second roulette wheel that is positioned behind the dealer.
The game maintains the original single-zero layout with a separate racetrack panel and a smaller betting area featuring Jeu 7/9 and Orphelins du Plein aside from the additional wheel and seven possible spread bets (the so-called Special Bets). This live roulette game features a theoretical RTP of 97.3%.
Prestige Roulette By PlayTech - (98% RTP)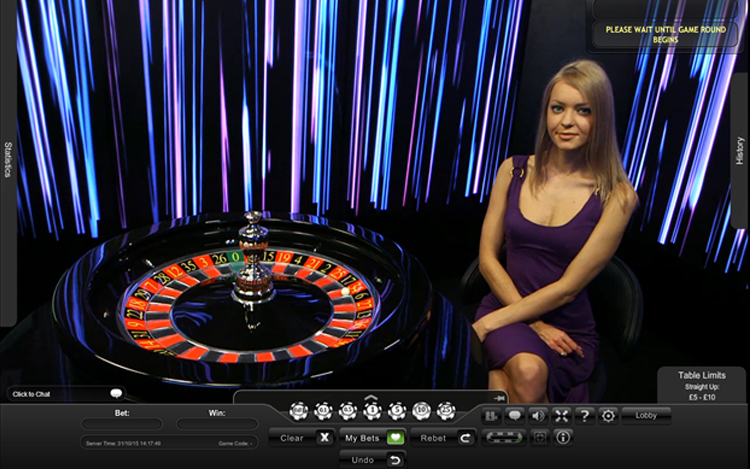 Prestige Roulette allows players to get closer to the action and the dealer because it simulates a one-on-one VIP casino experience in an intimate, neon-lit setting.
The intensity is increased as the ball spins in anticipation of a large win thanks to several in-game camera angles, quick-fire betting rounds that boost revenue, and an instant replay of the previous game's victory.
By clicking or tapping the middle of the screen, players may reveal or hide the betting table on any channel or device, giving them more control and engagement. Players can enjoy a full-screen view of the action once the bet table has been minimised, further enhancing the intimate appearance and feel of playing one-on-one with the dealer. Prestige Roulette has a theoretical return to player of 98%.
Live American Roulette - (97.3% RTP)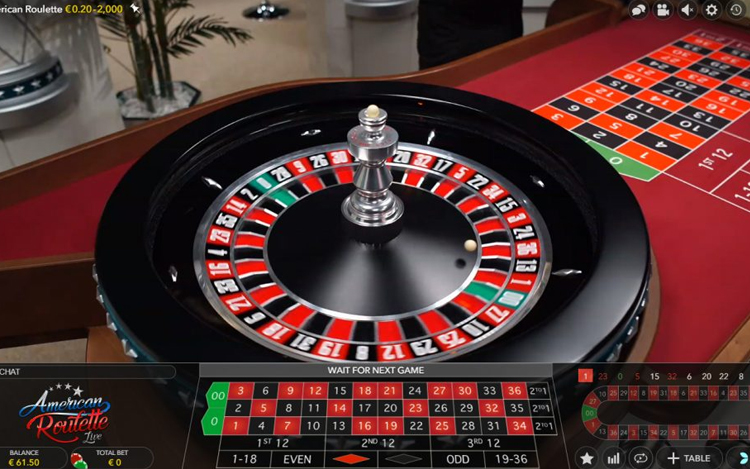 Live American Roulette is Playtech's take on American Roulette, the more challenging double 0 variant of roulette. With a live dealer, this game is just like the others, but simply follows the American Roulette rules for an extra dash of challenge. Live American Roulette has a theoretical return to player (RTP) of 97.3%.
Play Live Roulette at Genting Casino
Roulette is an iconic and exciting casino game that has charmed players the world over. To give live roulette a try for yourself sign up and play live roulette at Genting Casino today.
18+BeGambleAware
FIND OUT MORE ABOUT SAFER GAMBLING ON GENTING CASINO
Genting Casino is a leading global casino brand. We provide a premium online casino experience with our huge selection of online slots and live casino games. Genting has been recognized many times for its work in creating fun, safe gaming experiences winning multiple industry awards during its 50 years in business.